Skip to main content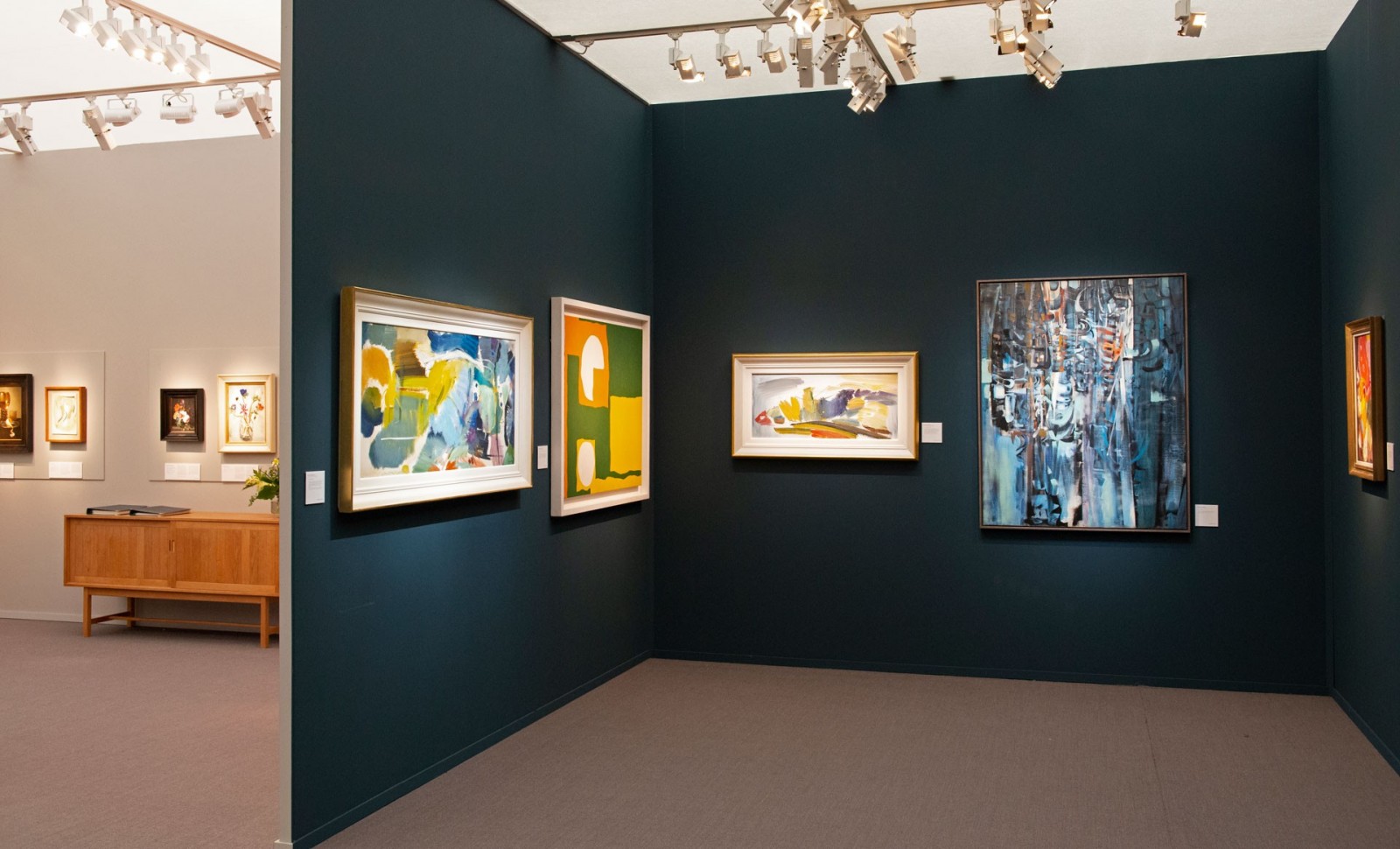 All the fun of the fair!
10 October 2018
Following the success and excitement of Frieze Masters, during which several art works found new homes, our exhibitions return to the galleries and in the case of our Old Master and Impressionist paintings, prepare for display at TEFAF New York Fall.
Nine of the thirteen paintings exhibited at Frieze Masters in our twentieth century room, Hitchens / Heron : Space in colour, are now hanging at 33 New Bond Street, along with a selection of other important Post-War British works, including the magnificent Dark earth scheme, 1973 by William Scott and the spectacular Composition black, grey and yellow, 1959 by Adrian Heath.