Skip to main content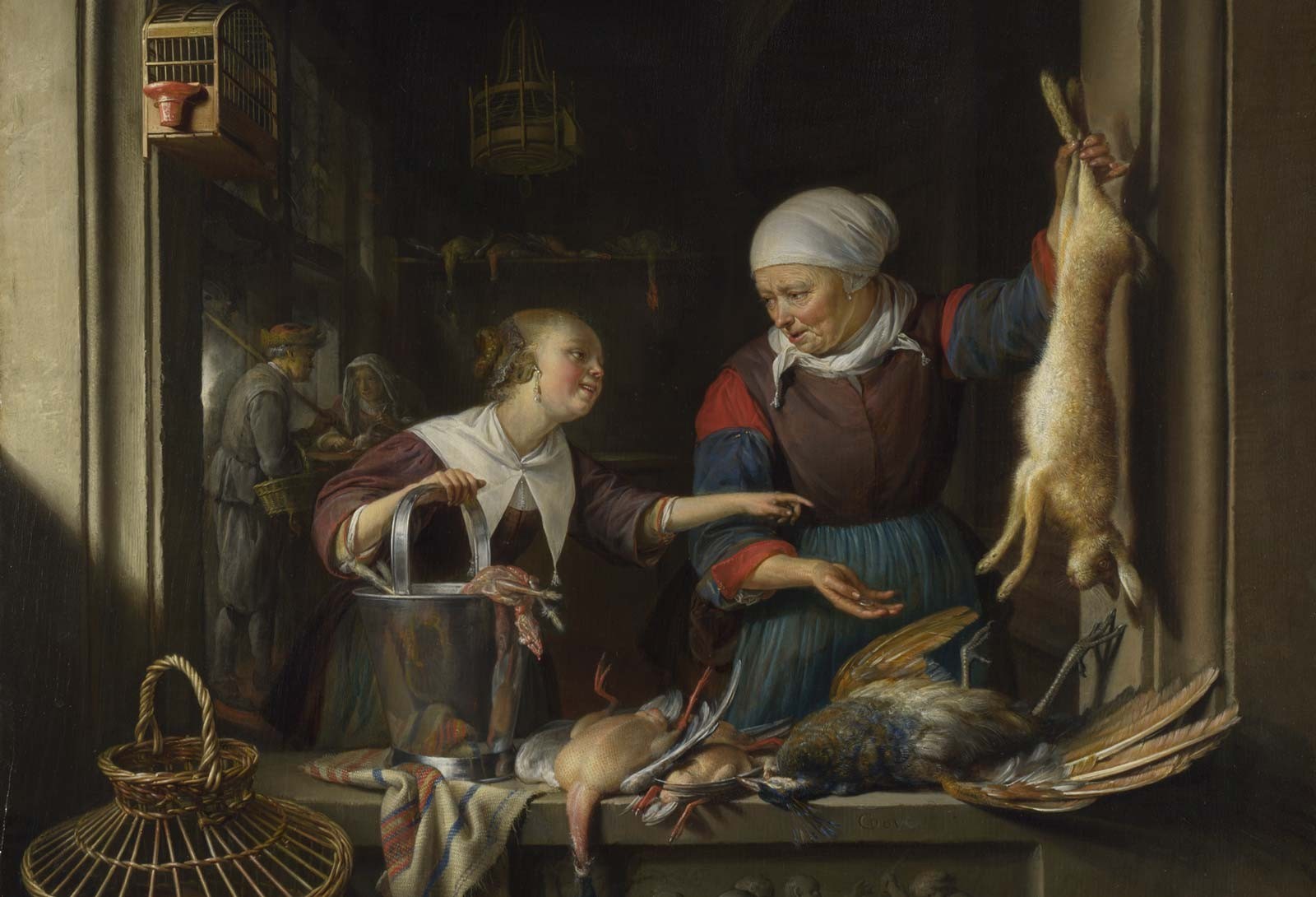 Cabinet Paintings at the National Gallery London
20 August 2020
The National Gallery's outstanding collection of seventeenth century Dutch and Flemish works includes many 'cabinet paintings', smaller-scale works in various genres: religion and history, flower pieces, domestic scenes, marines and landscapes. The tradition derives from Renaissance collectors' cabinets such as the Studiolo of Francesco I de' Medici in the Palazzo Vecchio, Florence (1570). There paintings are inset into cupboards which once sheltered rare naturalia and exquisite man-made objects such as sculptures in gold and ivory, uniting the ingenuity of mankind with the wonders of nature.
The southern Netherlands, ruled by the Spanish Habsburgs, continued this courtly tradition of small rooms or kunstkammern filled with paintings and precious objects. Jan Brueghel the Elder (1568-1625), his son-in-law David Teniers the Younger (1610-1690) and grandson Jan van Kessel the Elder (1626-1679) perfected the art of creating intricate worlds on oak or copper panels that were only a few inches in dimension. Such paintings could be held in the hand, glinting like jewels in candlelight. Van Kessel's simpler arrangements of insects and flowers were sometimes mounted on pieces of furniture which held natural history collections within (fig.1).
In the Protestant northern Netherlands, paintings were often traded on the open market, sold at fairs or through dealers, rather than being commissioned. The comparatively small rooms of Dutch town houses, even those owned by wealthy merchants, lent themselves to cabinet works. They are often glimpsed in paintings of Dutch interiors by Pieter de Hooch, Gabriel Metsu, Quirijn van Brekelenkam and others. Johannes Vermeer's (1632-1675) A young woman standing at a virginal, c.1670-72, depicts two paintings-within-the-painting, a large Cupid and a small, square landscape set off by a gold frame (fig. 2).
The Brueghel family's miniaturist genius was matched in the northern Netherlands by the fijnschilders (fine painters). Chief among these is the Leiden painter Gerrit Dou (1613-1675). He studied with Rembrandt but became the supreme exponent of cabinet-sized genre paintings where figures and objects are bathed in an atmosphere which betrays no sense of individual brushstrokes. A poulterer's shop, c.1670, takes an everyday subject – a young woman shopping for food – and raises it to a pitch of refinement by the care lavished on the still life, the glow of the young woman's complexion and the stage-like setting within a niche (fig. 3). Such works were meant to be closely studied, savoured in every detail.
Salomon van Ruysdael's (1600/3-1670) atmospheric river and coastal scenes are well represented in the National Gallery. Among his finest works are radiant marine paintings of cabinet size, often squarish in format, which celebrate the watery landscape and changeable weather of a nation built on sea and river trade. A view of Rhenen seen from the west, 1648, is executed on an oak panel only 12 x 16 ¼ inches in size (fig. 4). Within this modest compass, van Ruysdael creates a sweeping panorama of the town, with its soaring medieval church framed in a cloudscape of dramatic beauty.
Flower painting developed as an independent genre, as opposed to a subsidiary motif in religious paintings, in the first decades of the seventeenth century. Flowers became a favoured subject for cabinet paintings, spurred by the thirst for knowledge about the natural world and the development of horticulture and gardening. Balthasar van der Ast (1593/4-1657) lived in Middelburg in the southern Netherlands, almost on the border with the Spanish Habsburg territories. His brother-in-law and teacher Ambrosius Bosschaert (1573-1621) was among the pioneering painters of floral still lifes. Van der Ast's Flowers in a vase with shells and insects, c.1630, presents sought-after blooms with collectable shells brought from the Indies by Dutch sailors (fig. 5). Prominent in this bouquet are the striped tulips which sparked an investment bubble in the 1630s, with single bulbs changing hands for the same price as a fine Amsterdam canal house. This painting brings together species that would not have flowered at the same time: the snake's head fritillary and tulips in spring, the roses and antirrhinum in summer, convincingly assembled from studies kept in the studio. Contemporaries would have admired van der Ast's uncanny realism and his ability to fix for all time with his art the wonders of nature, ever subject to change and decay.
The term 'cabinet paintings' was not used in the seventeenth century, although the fashion for collecting smaller works was recognized. Peter Paul Rubens comments in a letter to a friend on the enthusiasm for 'cose piccole' (small things). In the eighteenth and nineteenth centuries, cabinet works were avidly collected and long-forgotten artists gradually acquired increased status. In Britain, the Prince Regent bought superb genre works, today in the Royal Collection, as did the 3rd and 4th Marquesses of Hertford, whose paintings form the Wallace Collection. The National Gallery's holdings of seventeenth century Netherlandish art were greatly enhanced by the purchase of Sir Robert Peel's collection in 1871 and by the Wynn Ellis bequest in 1876, among them a number of cabinet works.
In 1999 the Richard Green Gallery sponsored a room dedicated to Netherlandish cabinet paintings, the Richard Green Room, which displays a rotating group of these fascinating and exquisite works. This room is currently closed to comply with social distancing regulations, but a selection of cabinet paintings is currently on view in the larger Dutch and Flemish galleries. Visits to the National Gallery are free (except for temporary exhibitions) but must be booked in advance online at https://www.nationalgallery.org.uk/visiting/plan-your-visit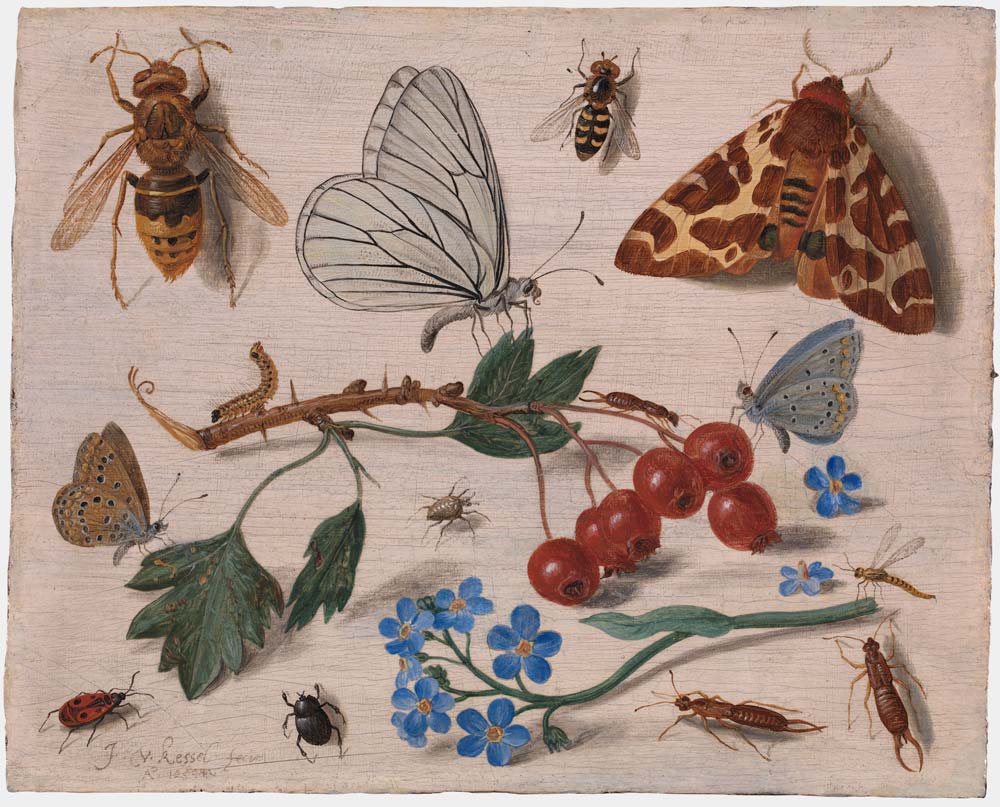 Fig. 1. Jan van Kessel the Elder, Butterflies, moths and insects with sprays of common hawthorn and forget-me-not, 1654.
Oil on wood panel 4 ½ x 5 ¾ in / 11.8 x 14.7 cm.
© The National Gallery, London.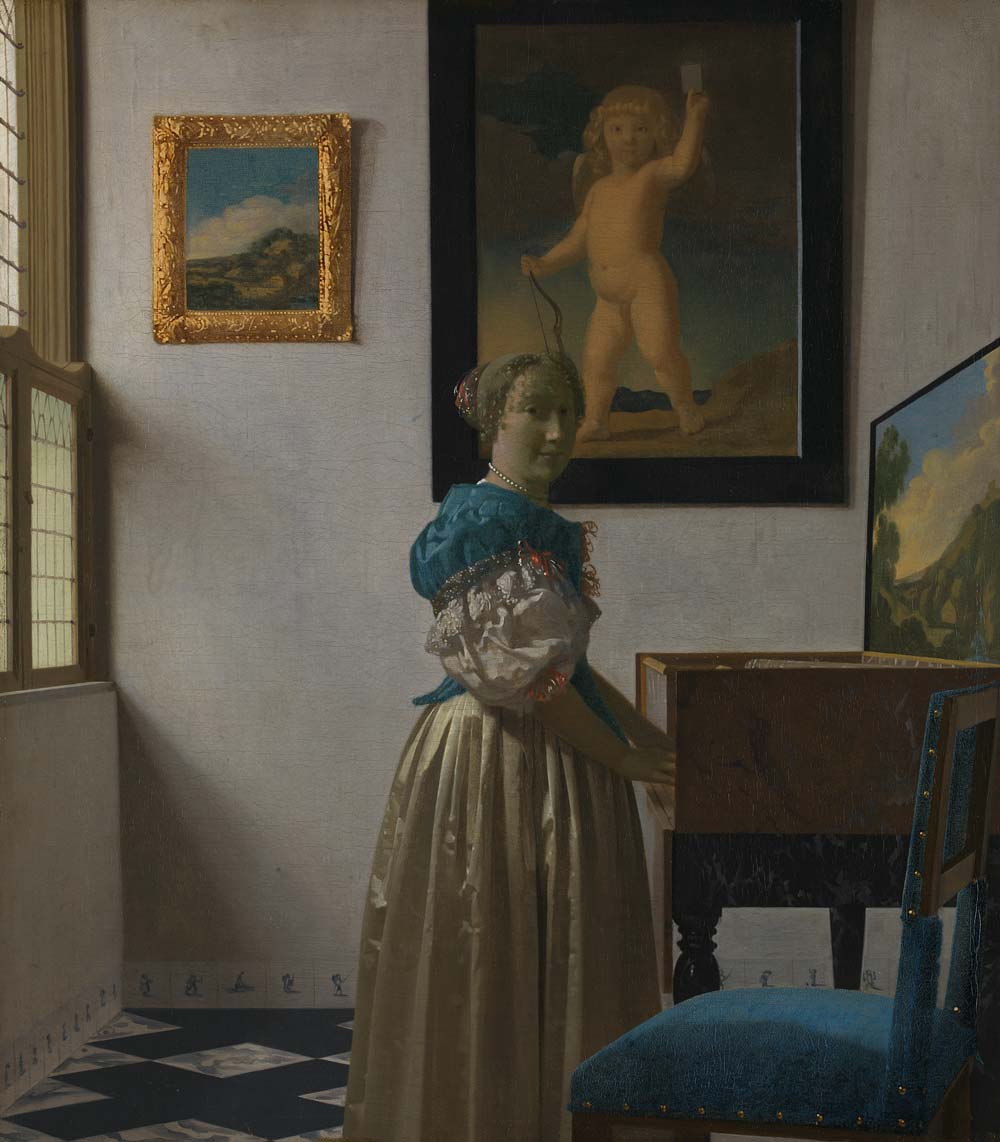 Fig. 2. Johannes Vermeer, A young woman standing at a virginal, c.1670-72.
Oil on canvas 20 ¼ x 17 ¾ in / 51.7 x 45.2 cm.
© The National Gallery, London.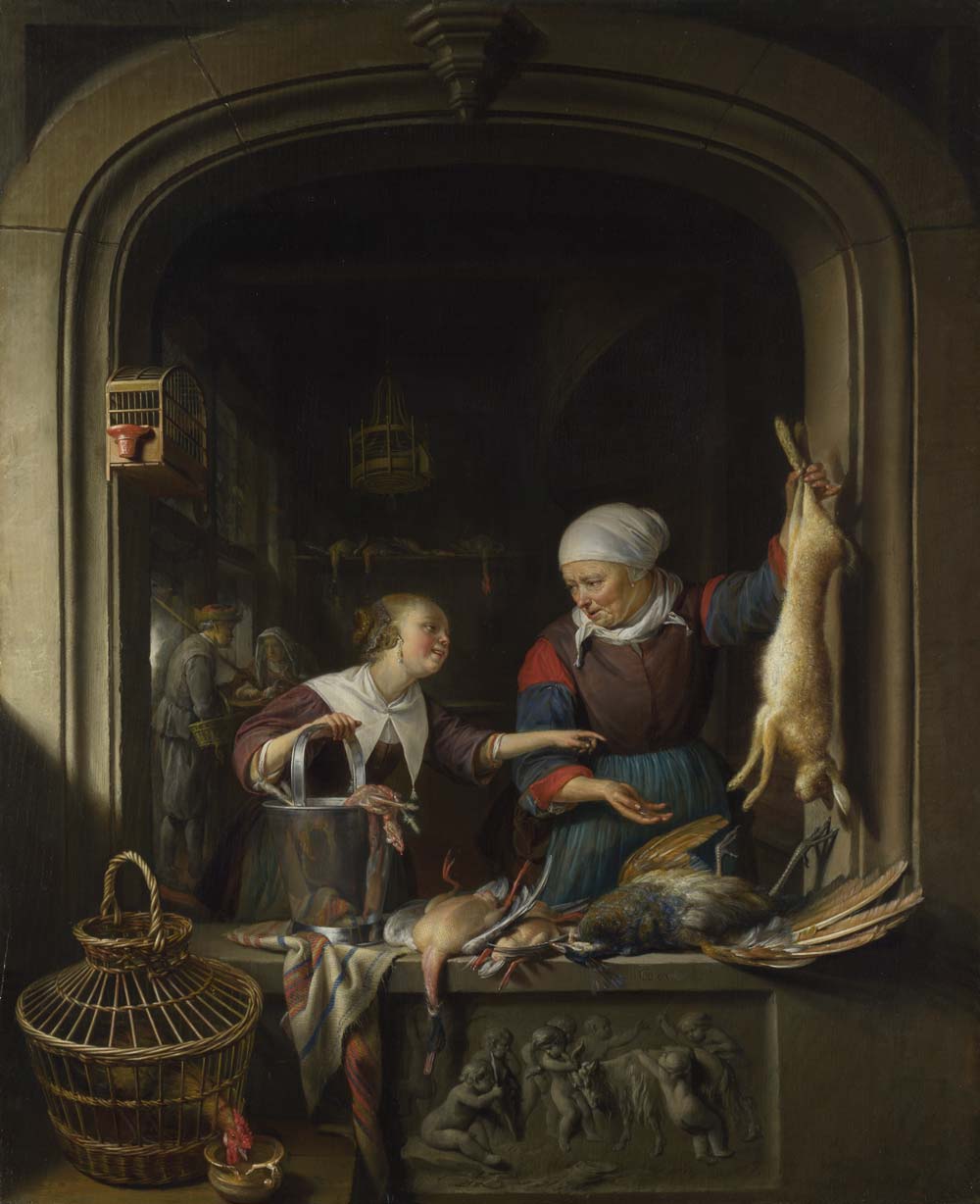 Fig. 3. Gerrit Dou, A poulterer's shop, c.1670.
Oil on oak panel 22 x 18 in / 58 x 46 cm.
© The National Gallery, London.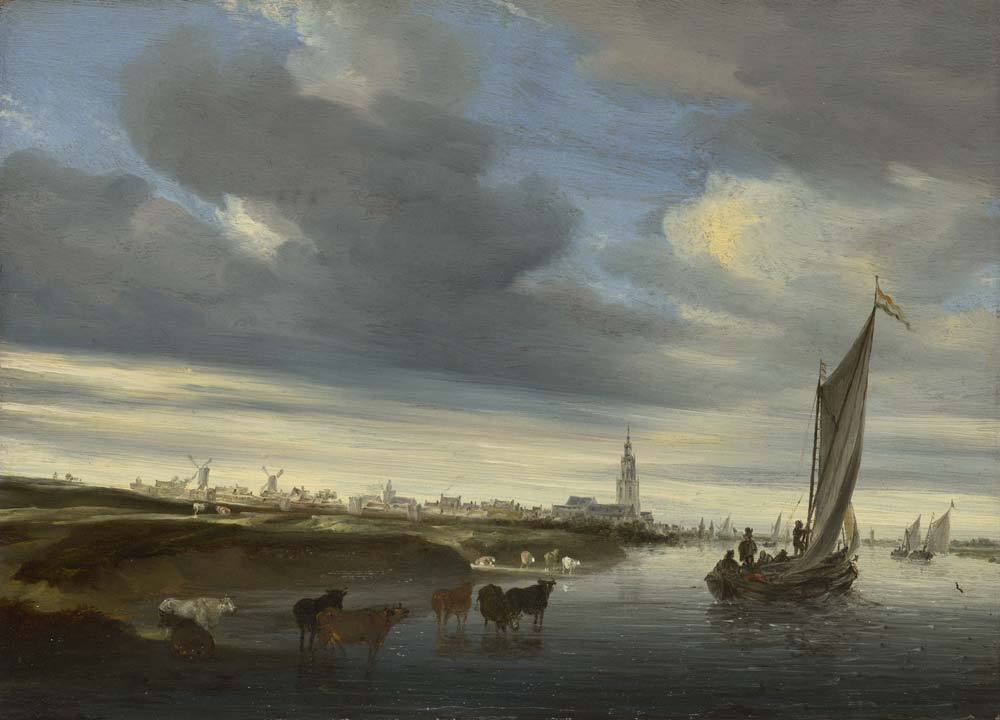 Fig. 4. Salomon van Ruysdael, A view of Rhenen seen from the west, 1648.
Oil on oak panel 12 x 16 ¼ in / 30.5 x 41.3 cm.
© The National Gallery, London.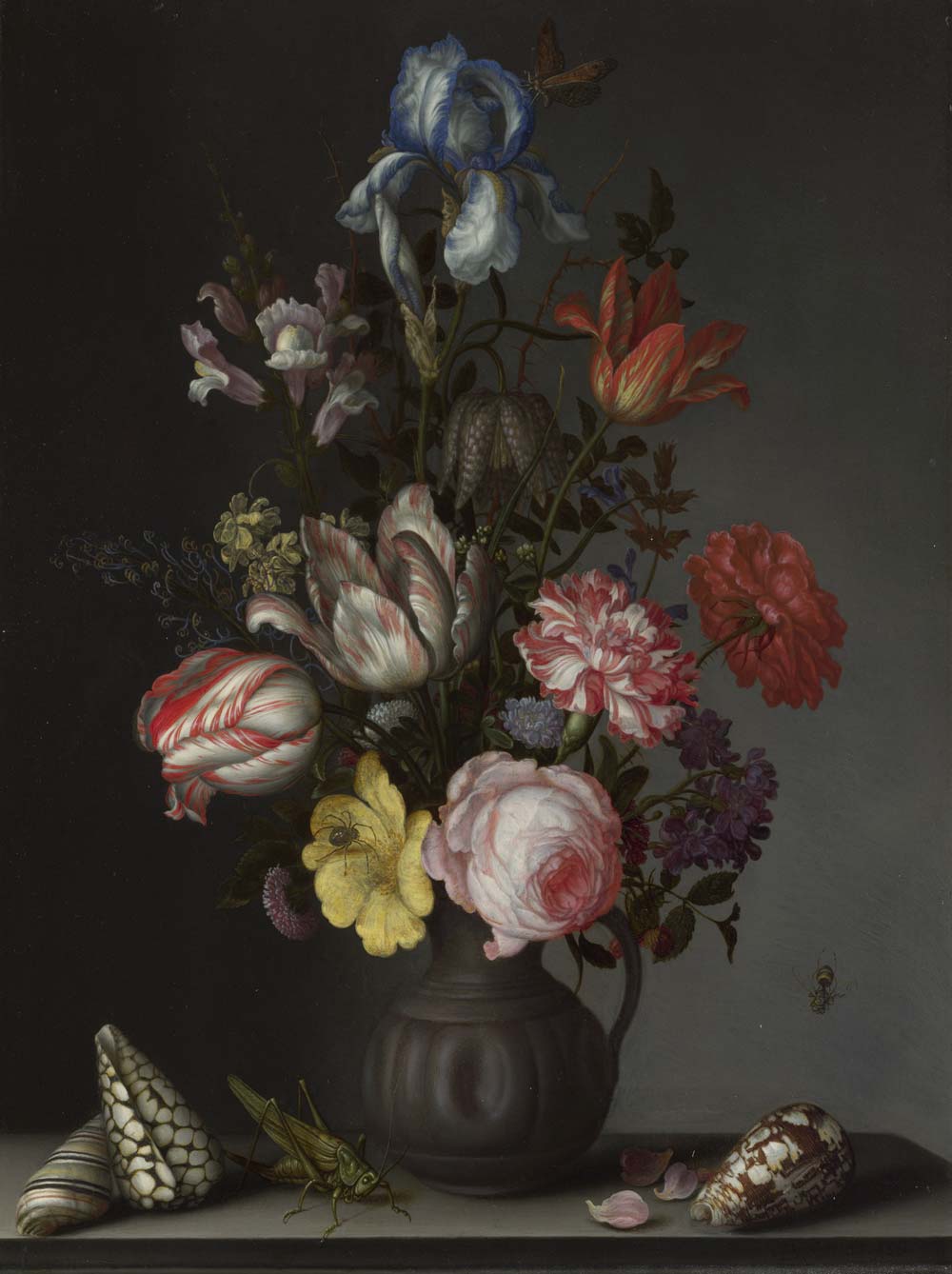 Fig. 5. Balthasar van der Ast, Flowers in a vase with shells and insects, c.1630.
Oil on oak panel 18 ½ x 14 ½ in / 47 x 36.8 cm.
© The National Gallery, London.