Skip to main content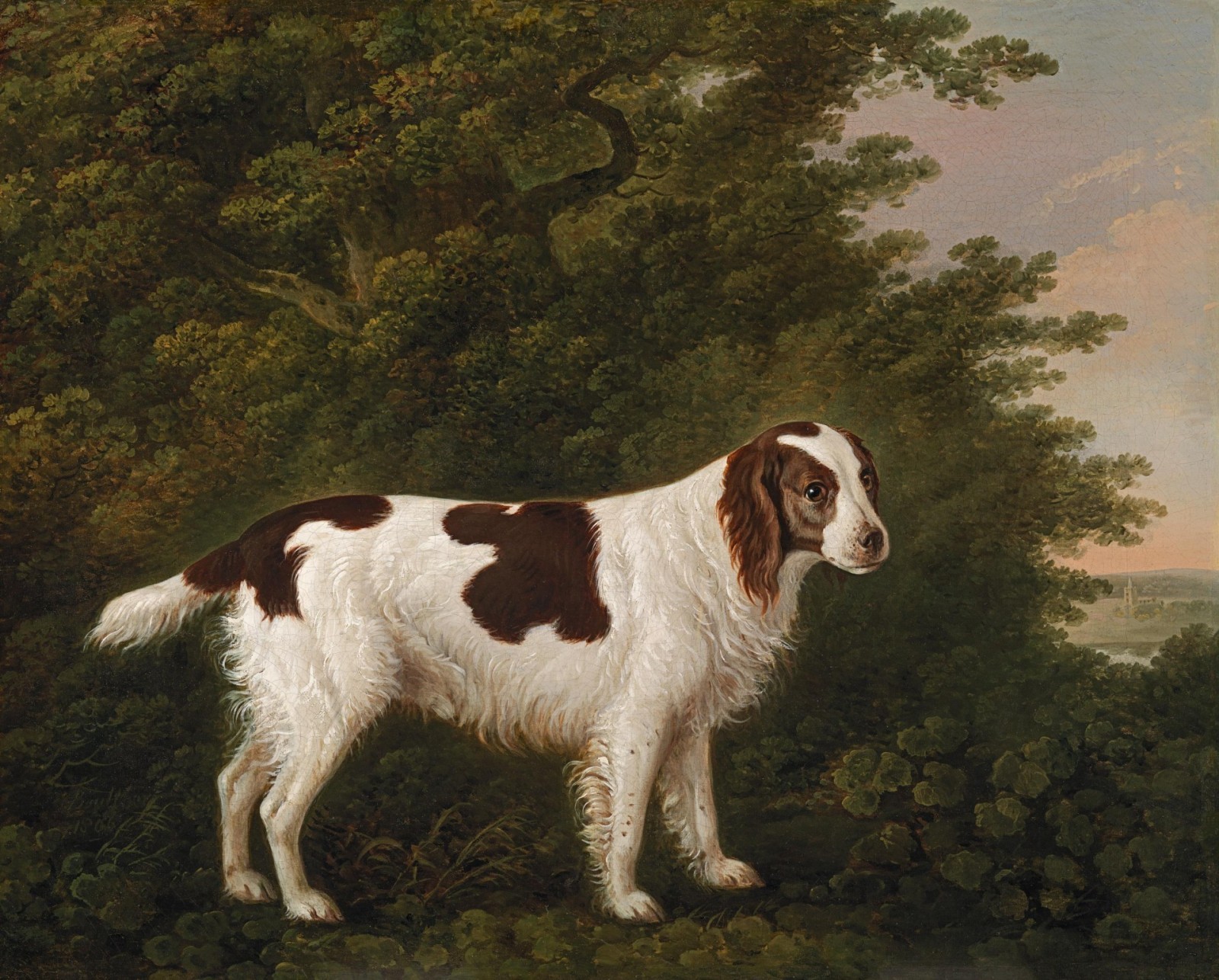 Dogs in Art
31 August 2023
Faithful and Fearless: Portraits of Dogs
The Wallace Collection, London
This delightful exhibition celebrates Man's Best Friend through the artists who have been inspired by them. It ranges from an affectionate pair of Roman marble greyhounds carved in the 1st-2nd century AD, found at Monte Cagnolo in the eighteenth century, to David Hockney's studies of his dachshunds Stanley and Boodgie. A wall of Stanley and Boodgie sleeping, eating and playing is the fruit of a campaign in which Hockney stalked the dogs round his house, setting up easels at different heights with canvas and palettes primed to do lightning-fast paintings before they struck another pose. 'The subject wasn't dogs but my love of the little creatures', he has commented.
Another dog-lover was Thomas Gainsborough, represented in the exhibition by his portraits of his dogs Tristram and Fox, c.1775-85, on loan from Tate. One of the most striking (and popular) works in the Wallace Collection is Brizo, a shepherd's dog, 1864 by the animalier specialist Rosa Bonheur, who, like George Stubbs, who is also represented in the exhibition, studied animal anatomy by making dissections and haunted the livestock markets of Paris to observe animal behaviour. Bonheur's painting is a true portrait of an intelligent, brave and thoughtful hound. Brizo is the name of the Greek goddess who protected sailors and fishermen and the dog was probably the artist's own. Brizo is justly treasured, but among the most touching paintings in the show is street mutt captured lying on a shadowy ledge by an unknown mid-seventeenth century Italian artist.
The exhibition ranges widely, presenting heroic dogs such as the Earl of Dudley's Newfoundland Bashaw, sculpted c.1832 in extravagant polychrome marble by Matthew Cotes Wyatt (Victoria and Albert Museum). Friends faithful to the last are commemorated in Edwin Landseer's The old shepherd's chief mourner, 1837 (Victoria and Albert Museum), combining his speciality of dog painting with the sentimental genre beloved of the Victorians. Among the most intriguing portraits is Friedrich Keyl's depiction of Looty (Royal Collection), a Pekinese literally looted from the Summer Palace in Beijing in 1860 and presented to Queen Victoria. The first Pekinese in Britain, he sparked an aristocratic vogue for the little lion-dogs.
Faithful and Fearless: Portraits of Dogs at The Wallace Collection, Hertford House, Manchester Square, London, until 15th October. Catalogue by Xavier Bray.
---
Dog paintings at Richard Green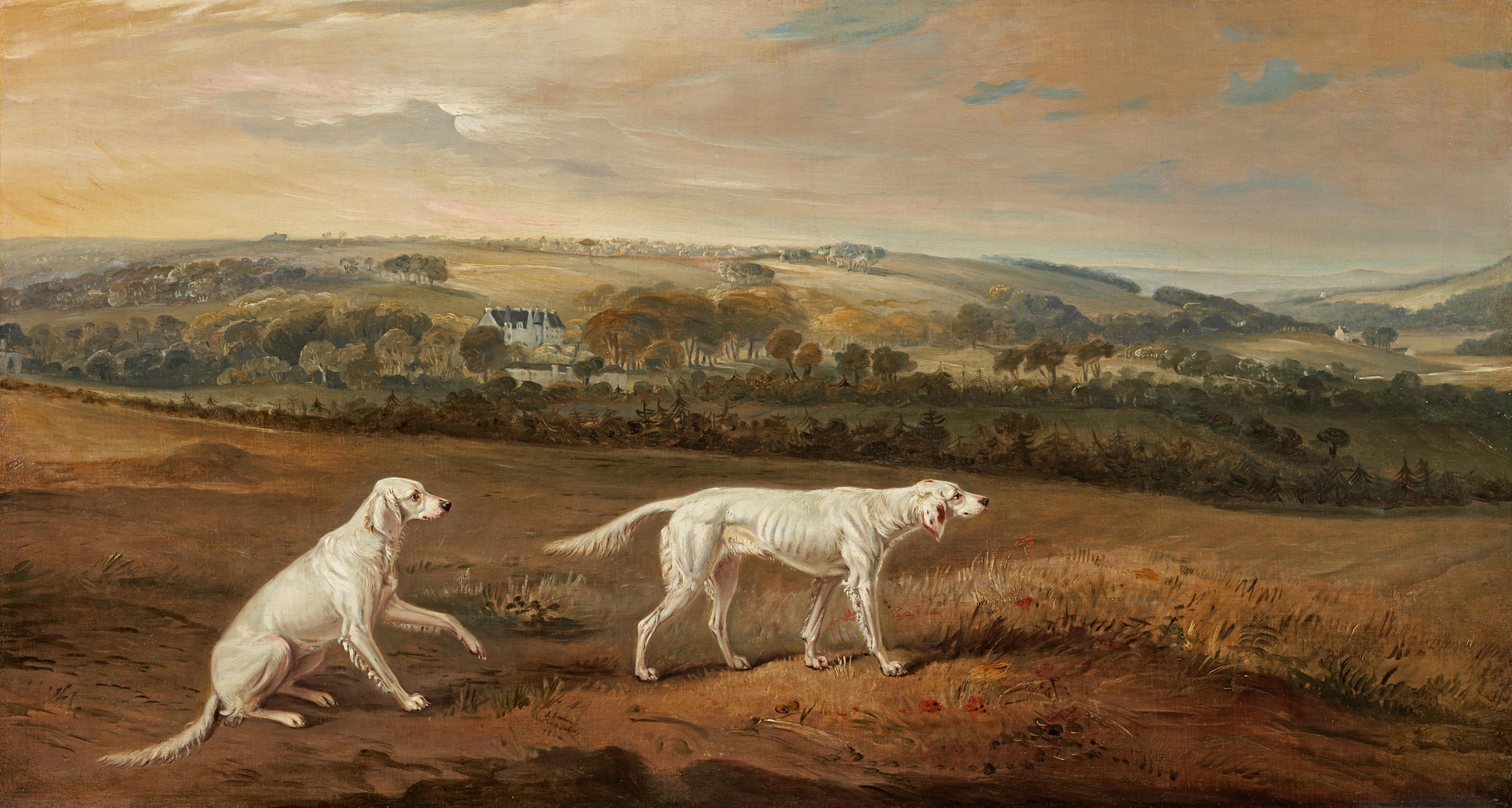 Richard Green has a sixty-seven-year tradition of dealing in Sporting paintings. Sporting artists were often called upon to depict the favourite dogs as well as the favourite horses of their patrons. Among the works currently in our gallery at 147 New Bond Street is John Ferneley Snr's Lord Kintore's English setters Blush and Juno in the park at Keith Hall, Aberdeenshire, 1824. With a sweep of Lord Kintore's magnificent estate behind them, the dogs are shown marking the position of game birds for the guns to walk up. A keen sportsman himself, Ferneley spent several weeks at Lord Kintore's estate in 1824, shooting and fishing as well as plying his profession as an artist.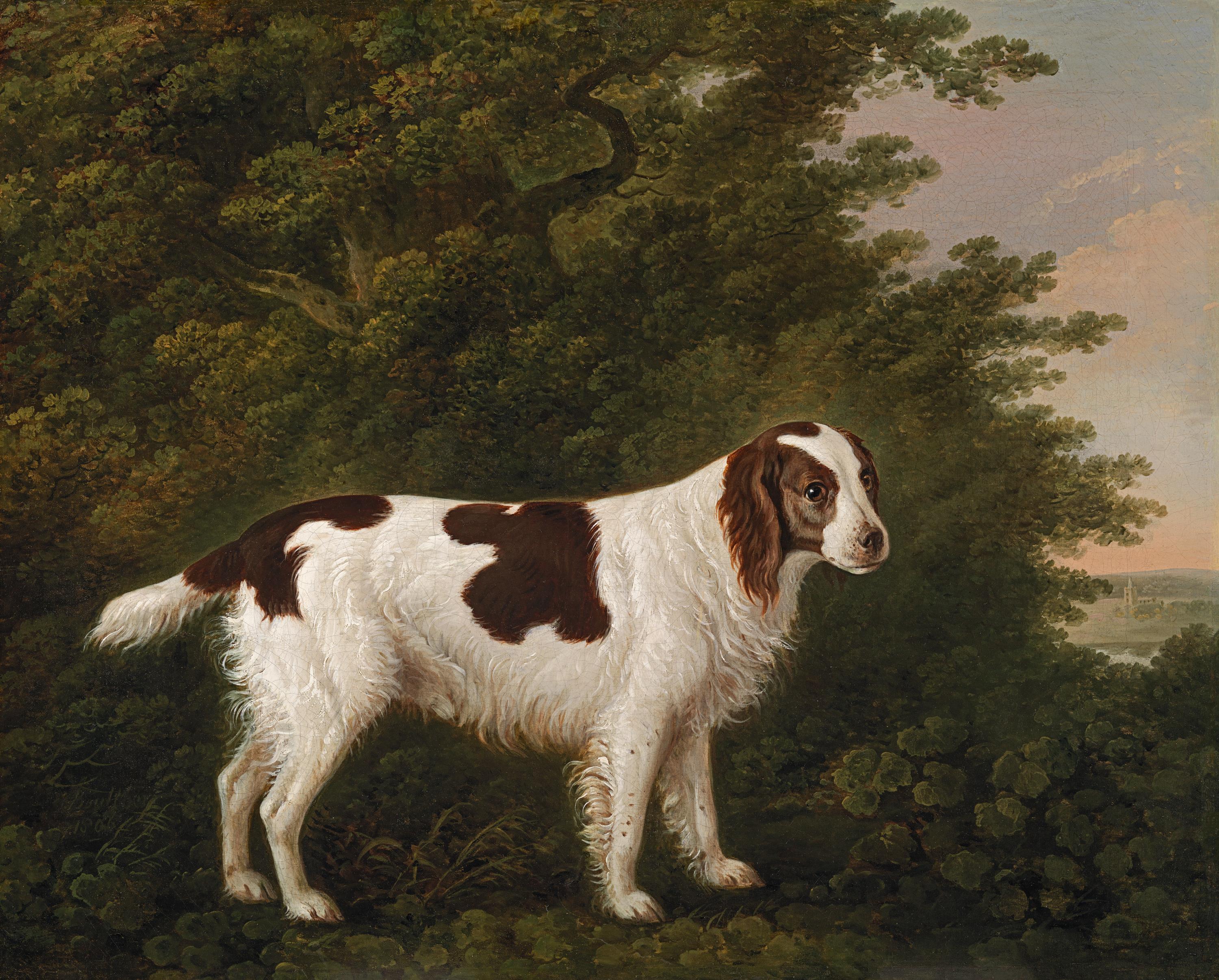 Portrait of a water spaniel, 1806, is by John Boultbee, who painted in the Midlands, Chester and Liverpool. The breed was developed with curly, water-resistant coats to retrieve game when hunting water birds. According to Dr John Caius, physician to Elizabeth I and founder of the Cambridge college which bears his name, these dogs were excellent swimmers and divers, happy to retrieve arrows as well as fallen birds. Boultbee numbered George III and Lord Spencer among his patrons, as well as the famous pioneer of selective breeding, Robert Bakewell, whose Durham Ox he portrayed.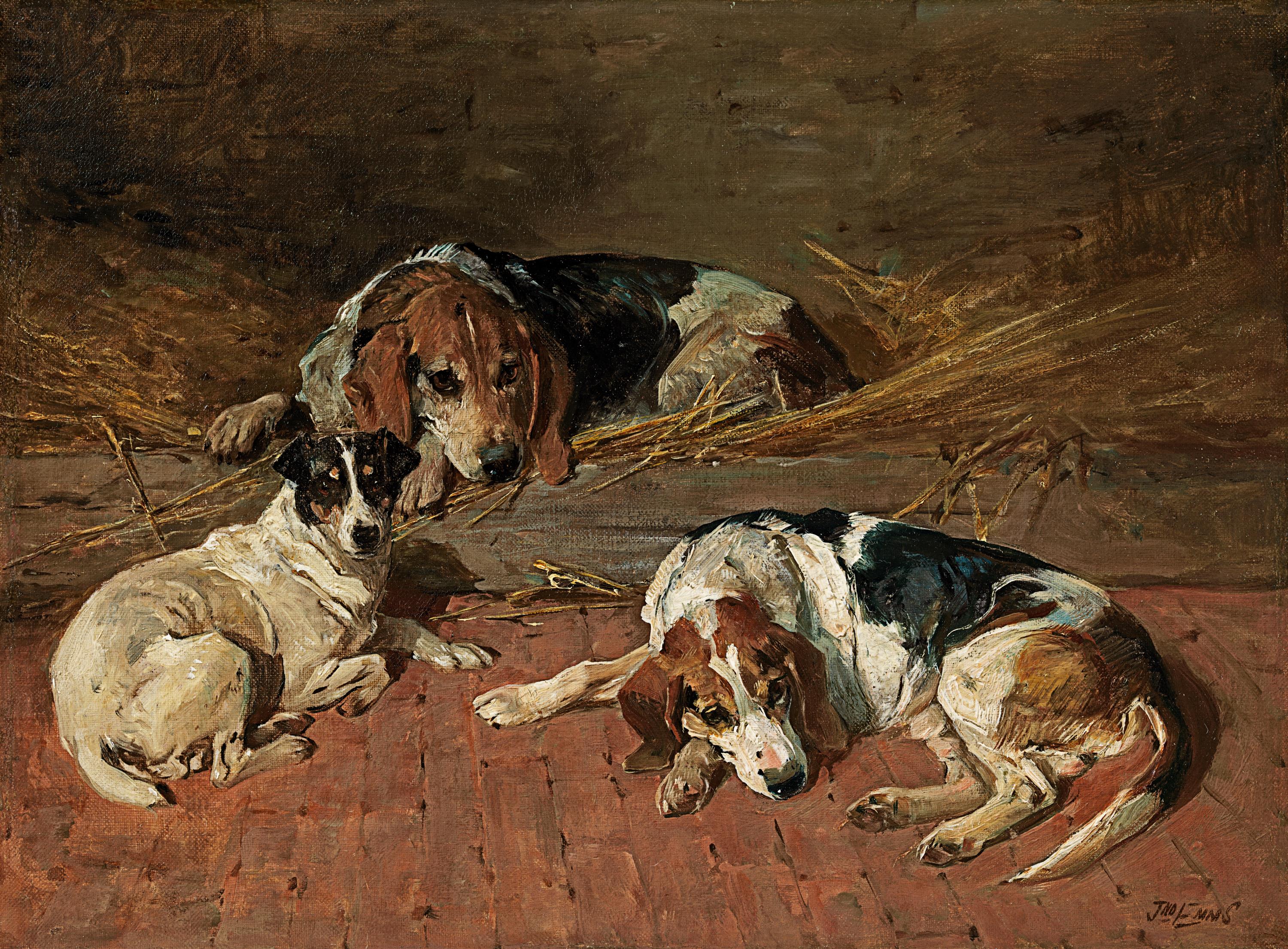 John Emms was a highly successful painter of hounds and horses in the later nineteenth and early twentieth centuries. Like Ferneley before him, he would travel round the country for his subjects, evoking the atmosphere of stable yards and hound kennels with broad, fluid brushwork. In Emms's Lazy moments, c.1890, off-duty foxhounds, dozing in the straw, are accompanied by a hunt terrier, alert for any kind of mischief. Terriers were kept by a Hunt to flush foxes from underground dens and were also useful as ratters around the kennel yard.