Skip to main content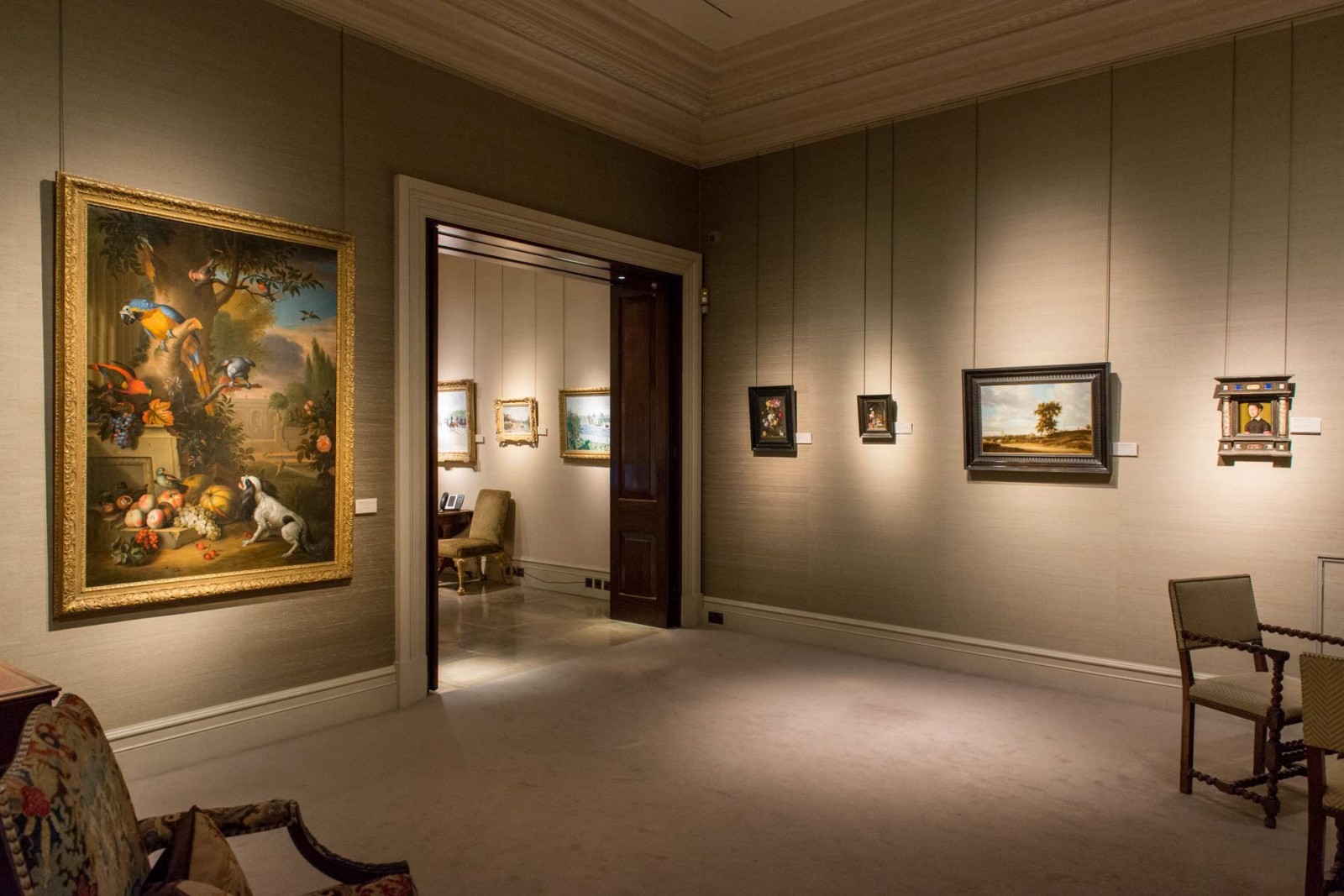 Five centuries of master paintings at 147 New Bond Street
24 November 2017
Take a whirlwind tour of Europe with our Five Centuries of Master Paintings at Richard Green's 147 New Bond Street gallery:
Gaze upon a sensitive French Renaissance portrait of an Officier Royal by Corneille de Lyon, c.1550
Born in the Hague, Corneille moved to Lyon and worked for King Henri II when royal progresses took his Court to that city. His small portraits, always painted directly onto wood panel without underdrawing, have an extraordinary realism, tenderness and intimacy.
Plumb the depths of Hell with Jan Brueghel the Younger's frenzied, fabulously virtuosic Juno in the Underworld from 1620s Antwerp
Grandson of the legendary Pieter Bruegel the Elder, Jan inherited his father Jan Brueghel the Elder's exquisite abilities as a miniaturist. This painting draws on Ovid's story to comment on his own violent and uncertain age, with aristocratic fashionistas carried off to Hades….
Glide into pleasure-loving eighteenth-century Venice with Michele Marieschi's Bacino di San Marco, c.1740
Like Canaletto, Marieschi started life as a stage designer, and he vividly evokes Venice as a sparkling stage set, where fare la bella figura is paramount.
Walk the Suffolk countryside in John Constable's Flatford Lock on the Stour, c.1812
The scenes of Constable's youth, he declared, 'made me a painter'. Summer light on the river by his father's watermill is described with naturalism and deep feeling.
Long for a dip in a French river in high summer, contemplating Pierre Bonnard's Matin bleu, 1927
For Bonnard, nature was a tapestry of colour and form that weaves on the picture surface. He preferred emotion recollected in tranquillity, painting from memory in the studio rather than en plein air.