Skip to main content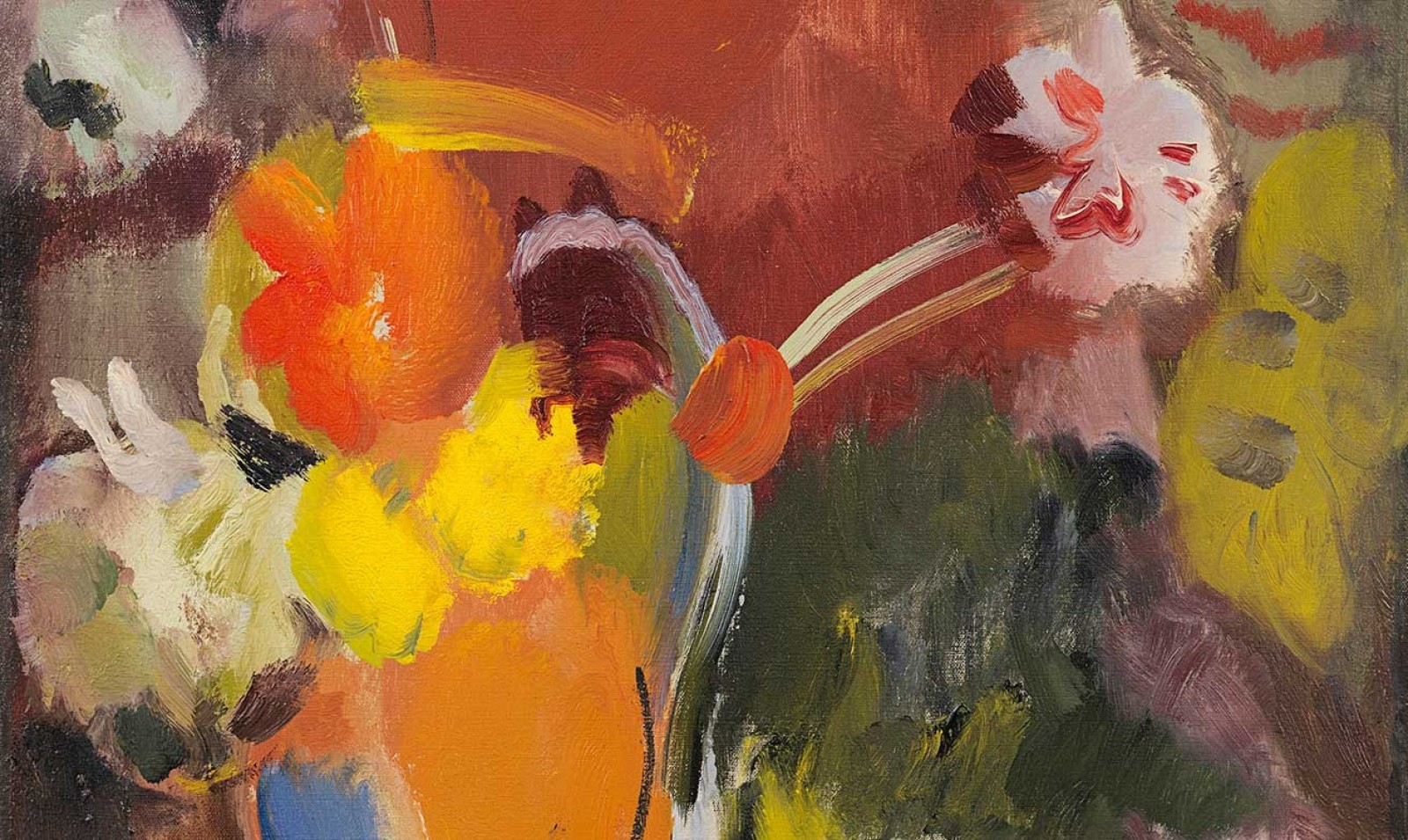 Flowers, red & gold at the Garden Museum
17 May 2019
Richard Green is delighted to lend Hitchens' Flowers, red & gold, to the exhibition "Ivon Hitchens: The Painter in the Woods" at London's Garden Museum, a vibrant celebration of the landscapes and abstract flower studies Hitchens created from inside the wild gardens of his beloved Sussex home.
The overwhelming sensation of adoration towards nature, particularly flowers, is wonderfully communicated by Ivon Hitchens in his painterly rendering of the colourful gardens at his Sussex home, Greenleaves. Their living presence was a spur to two of the artist's greatest gifts: an instinctive feel for colour and a bravura handling of the paintbrush. In this painting one immediately senses the charge of energy transmitted to the canvas from the painter's hand—boldly brushed patches of colour contrasting with the most delicate touch to render the fluttering petals, the swirling decoration on the lower part of the jar and the writhing stalks that suggest the flowers are straining to escape captivity.
Hitchens found endless inspiration at his personal haven, Greenleaves. Amidst the destruction of the Second World War, Hitchens was forced to leave wartime London when his Hampstead studio suffered severe bomb damage in 1940. Hitchens sought refuge away from the city. He purchased a six-acre plot of West Sussex woodland on which he and his wife Mollie and new-born son John, lived in a gypsy caravan hidden in a thicket of bracken, birch and rhododendron. From this cramped caravan (formerly a weekend hideaway destination!), slowly grew the rich and vibrant home that inspired this exhibition's featured works.
IVON HITCHENS: THE PAINTER IN THE WOODS, 8th May – 15th July 2019
at the Garden Museum, Lambeth Palace Road, London, SE1 7LB