Skip to main content
BARBARA HEPWORTH and POST-WAR BRITISH ABSTRACTION
Richard Green is proud to celebrate the Post-War sculptures of Modernist icon Barbara Hepworth at Frieze Masters 2017, in a powerful display of works dating from 1955 to 1974 in carved marble, cast bronze and cut metal. Hepworth's reputation as a leading exponent of British Modernism was secured and extended during the 1950s as she represented Britain at the Venice Biennale in 1950, received her first public commissions for the Festival of Britain 1951and won first prize at the São Paulo Bienal in 1959, at which the exquisite serravezza marble Coré, 1955-56, was exhibited. From the collection of the passionate Portuguese art patron São Schlumberger, Coré like, Head (Icon), documents Hepworth's return to direct carving and a simplicity of form associated with the geometric abstraction of the 1930s.
Representing the ultimate balance between space and form, Head (Icon), 1959, seems to be arranged around its central piercing, one of the most important formal features of both Hepworth's and Moore's sculpture, which first appeared in Hepworth's carvings in 1932. Hepworth listed this important work, from the collection of Thomas Baker Slick, as one of her best loved marble sculptures in an interview with J.P. Hodin in 1964, closely connected in her mind with her gift to the Tate Gallery that same year, Pierced Form, 1963–4.
Hepworth described the 1960s as 'a fulfilment of my youth' and the variety of surface, scale and material in Hepworth's sculpture from this period is extraordinary. The polished, open elements in Four Forms, 1974, from the collection of Jeffrey M Kaplan, were cut and shaped out of sheet brass (a light, tensile metal in contrast to the earlier more solid, bronze forms), recalling the large scale aluminium Winged Figure, 1962, commissioned for the John Lewis Oxford Street department store. The interrelation of forms representing figures had always interested Hepworth, but an experience observing the crowd in the Piazza San Marco, Venice in 1950 lent the subject an added impetus: 'as soon as people, or groups of people, entered the Piazza they responded to the proportions of the architectural space...They grouped themselves in unconscious recognition of their importance in relation to each other as human beings.' Three Forms (October 3rd), 1966, belongs to a group of exquisite slate carvings made by Hepworth in the 1960s and 1970s, characterised by a highly polished finish and depth of colour. The sub-title of this unique work, as well as the relationship of three forms, carried special significance for the artist, referring to the birth of her triplets with the artist Ben Nicholson in 1934.This beautiful and intensely personal work, closely relates to Three Forms (Carving in Grey Alabaster), 1935 at The Barbara Hepwoth Museum and Sculpture Garden, and Three Forms, 1935 in Serravezza marble the Tate, both executed after the triplets birth.
A leading figure in international abstract art with close contact to the European avant-garde, Hepworth's pioneering work of the 1930s, alongside that of Ben Nicholson and Henry Moore, paved the way for British Abstract Art whose development can be seen during the 1950s and 60s in seminal works on canvas by Paul Feiler, Adrian Heath, William Gear, Bryan Wynter and Hepworth's one-time assistant, Terry Frost.
Though more gestural and organic, Paul Feiler's Horizontal Blue + Sienna, 1960-61, from the collection of David Bowie, explores the same abstract vocabulary as Hepworth, the circle and square, in a tonal exploration of light also inspired by the Cornish landscape, its luxurious surface informed by Abstract Expressionism on a journey towards pure geometric abstraction. Conversely, Adrian Heath's hard-edged geometric forms of the 1950s, which made his reputation as a key figure of the London Constructivist Group, became increasingly free and painterly towards the end of the decade, as seen in Untitled, 1958-59. An artist, theorist and exhibition organiser predominantly based in London, Heath studied privately with Stanhope Forbes in Newlyn in 1938.
The display will also include works representing the distinguished contemporary heirs of Abstraction in the 80s and 90s, Bridget Riley, Sean Scully and Gerhard Richter.
Greensleeves, 1983, belongs to a group of paintings made between 1980–86, including Cherry Autumn, 1983 (Birmingham Museums Trust), inspired by a trip to Egypt that Bridget Riley made in 1979. During this phase the artist introduced a thicker stripe and, for the first time, used oil rather than gouache. Scully's small, vertical chequerboard canvas, Barcelona 10.5.99, is no less poignant or powerful for its small, approachable scale. Its rich colouring and sensuous surface are characteristic of Scully's monumental works, as are the collision of asymmetric squares and the exquisite tension of their relationships. From cream to grey to black, juxtaposed with flesh tones and deep, blood red, Scully confidently layers paint with controlled, yet expressionistic force, his visible, fluid brushstrokes creating a sense of restless movement within each irregular square. Gerhard Richter's spectacular Fuji series of 1996, exhibits a similarly complex surface, its restricted palette applied in a rigorous structure of vertical stripes onto the smooth composite aluminium panel, layering, removing and allowing the wet paint to blend in delicate transitions.
Themes running through the presentation will include responses to landscape and the figure, but will remain secondary to the abstractionists preoccupation with colour, space and form.
For further press information and images, please contact:
Tamara Green, tamaragreen@richardgreen.com
+ 44 (0) 207 493 3939
Richard Green at Frieze Masters, Stand No E2
Frieze Masters is located at the north-east corner of Regent's Park, London NW1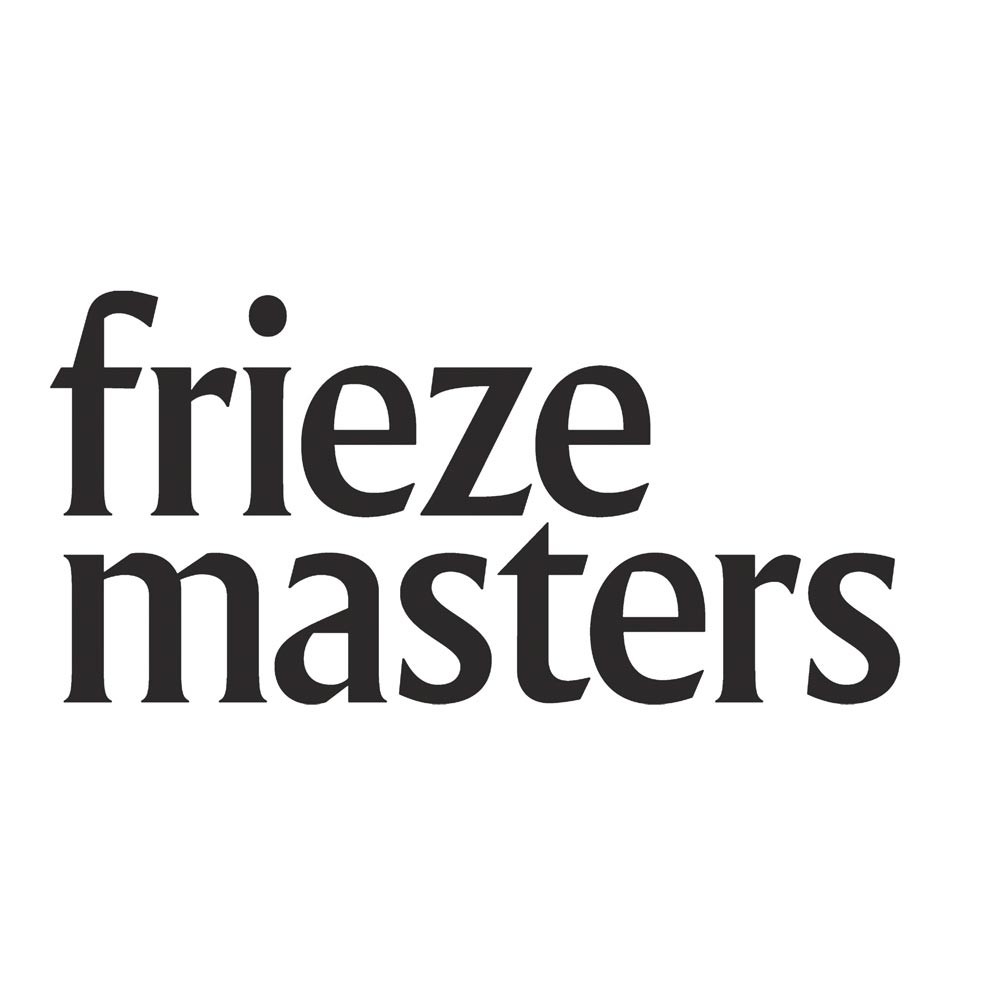 5 October 2017 -
8 October 2017
Regent's Park, London