Skip to main content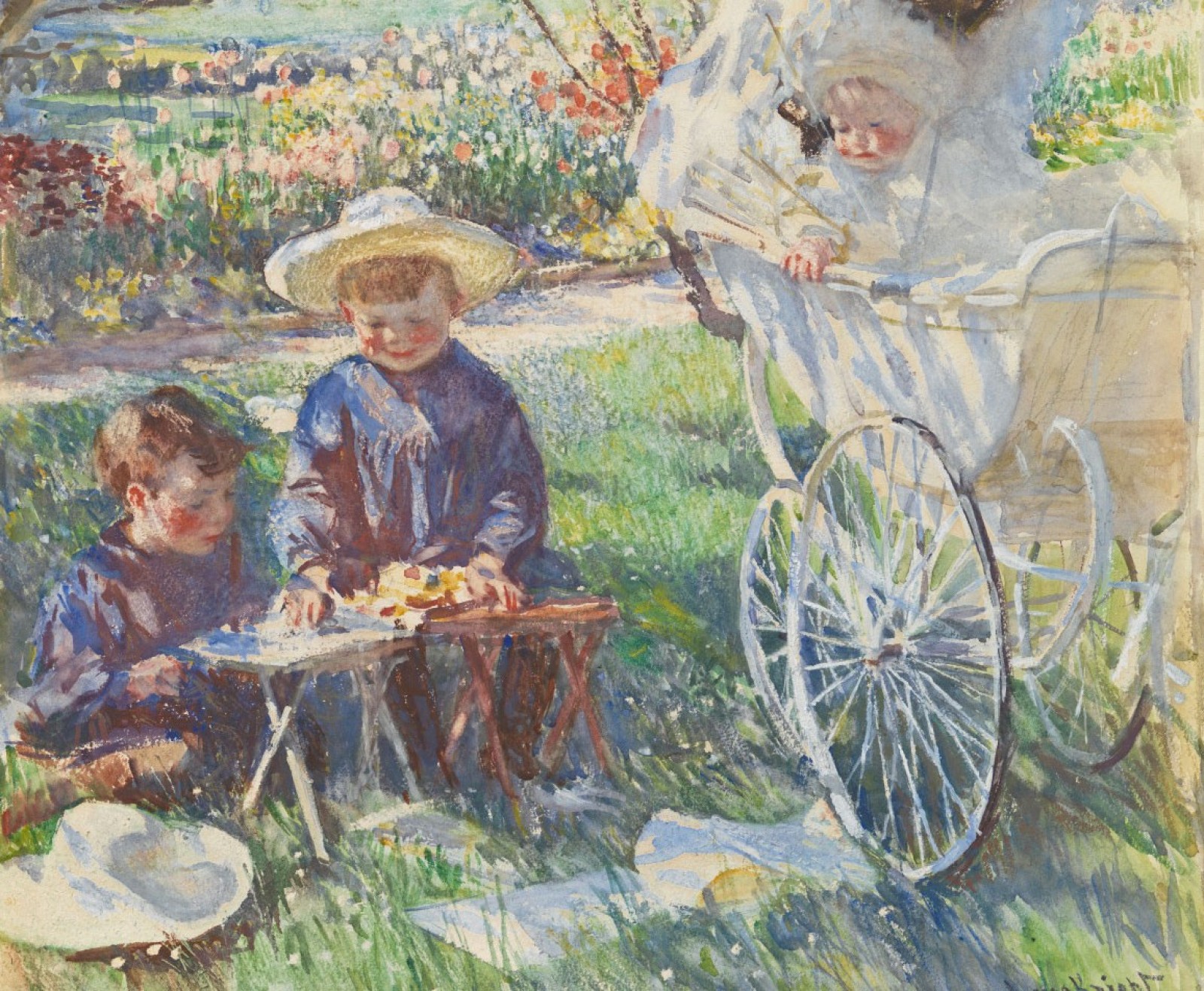 In celebration of Dame Laura Knight (1877-1970)
14 May 2021
"If we consider the careers of women artists throughout the centuries, it soon becomes plain that Laura Knight surpasses them all in sheer variety of achievement. Where, in the boundless field of art, has any woman – or how many men – shown such a wide range?"
William Russel Flint, Foreword to Laura Knight's 1965 retrospective at the Royal Academy
As museums begin to welcome back visitors from Monday 17th May, several important exhibitions across the country finally open in celebration of the extraordinary Dame Laura Knight (1877-1970), one of Britain's best-loved artists, commemorating the 50th anniversary of her death. A major retrospective at Penlee House Gallery & Museum, brings together over 70 works by the artist whose career spanned 80 years and encompassed a huge variety of subjects, techniques and styles. Her stunning landscapes in Cornwall, Yorkshire and Worcestershire will be shown alongside her paintings of circus performers and Gypsies, as well as iconic poster designs and works in china and glass. The first woman elected to the Royal Academy since 1769 and the first woman to be given a solo exhibition there in 1965, as well as a highly regarded War Artist, Knight was a pioneer who celebrated marginalised communities and reclaimed the female gaze with her powerful representations of women.
Knight is also celebrated in Challenging Convention at the Laing Art Gallery, Newcastle, which explores the work of four important women artists – Vanessa Bell (1879-1961), Laura Knight (1877-1970), Gwen John (1876-1939) and Dod Procter (1890-1972) - through their lives in a climate of modernism, transformation and increasing emancipation during the early twentieth century. Each of them was embedded within a web of fellow artists and intellectuals and made a significant impact on the profile of women artists within traditional institutions and in the public eye. Running alongside the main exhibition, WOW: Women Only Works on Paper, displays over 50 watercolours, pastels, etchings and screenprints by female artists working in the early twentieth century, including Winifred Knights, Ithell Colquhorn, Lucy Kemp-Welch and Paule Vezelay.
This autumn, Richard Green is delighted to be lending Knight's, The two fishers, c.1915 [BD 258], to Laura Knight, A Panoramic View at the MK Gallery, Milton Keynes, a major survey exhibition of her illustrious career The exhibition begins with early work from the artist's training at Nottingham Art School, where she started at the age of just 13. It follows Knight's progress, working in Staithes (North Yorkshire) and artistically influential periods spent in Laren (Netherlands). Knight's plein-air paintings, created whilst living among an artist commune in Newlyn (south-west Cornwall), will be showcased alongside her important First World War commission at Witley Camps – for which she won a Silver medal at the Amsterdam 1928 Olympics. Thematic groupings will explore key subjects including ballet, circus and theatre as well as portraits, including those Knight made of the traveller community at Iver in Buckinghamshire and children and adults in the racially segregated wards of John Hopkins Hospital in Baltimore (USA). Some of Knight's best-known works are those commissioned by the War Artists' Advisory Committee during the Second World War focusing on the contribution of women, as well as recording the Nuremburg Trials. A selection of these works together with Knight's 1959 logo design for World Refugee Year will conclude the exhibition. Working closely with the Friends of Laura Knight and Knight's great nephew John Croft, MK Gallery are sourcing many previously unseen works. A major catalogue will accompany the exhibition, bringing fresh voices into the appreciation of Knight's achievements.
Let the celebrations begin!
View our art works by Dame Laura Knight here
"Even today, a female artist is considered more or less a freak, and may be undervalued or overpraised... Now that womankind are no longer born to hold a needle in one hand and a scrubbing brush in the other, what great things may not happen?"
Laura Knight, The Magic of a Line, 1965
Laura Knight: A Celebration @ Penlee House Gallery & Museum, Penzance
17th May - 16th September 2021
www.penleehouse.org.uk/exhibition/laura-knight/
Challenging Convention @ Laing Art Gallery, Newcastle
17th May – 21st August 2021
www.laingartgallery.org.uk/whats-on/challenging-convention
Laura Knight, A Panoramic View @ MK Gallery, Milton Keynes
9th October 2021 - 20th February 2022
www.mkgallery.org/news/laura-knight-coming-mk-gallery-autumn-2021