Skip to main content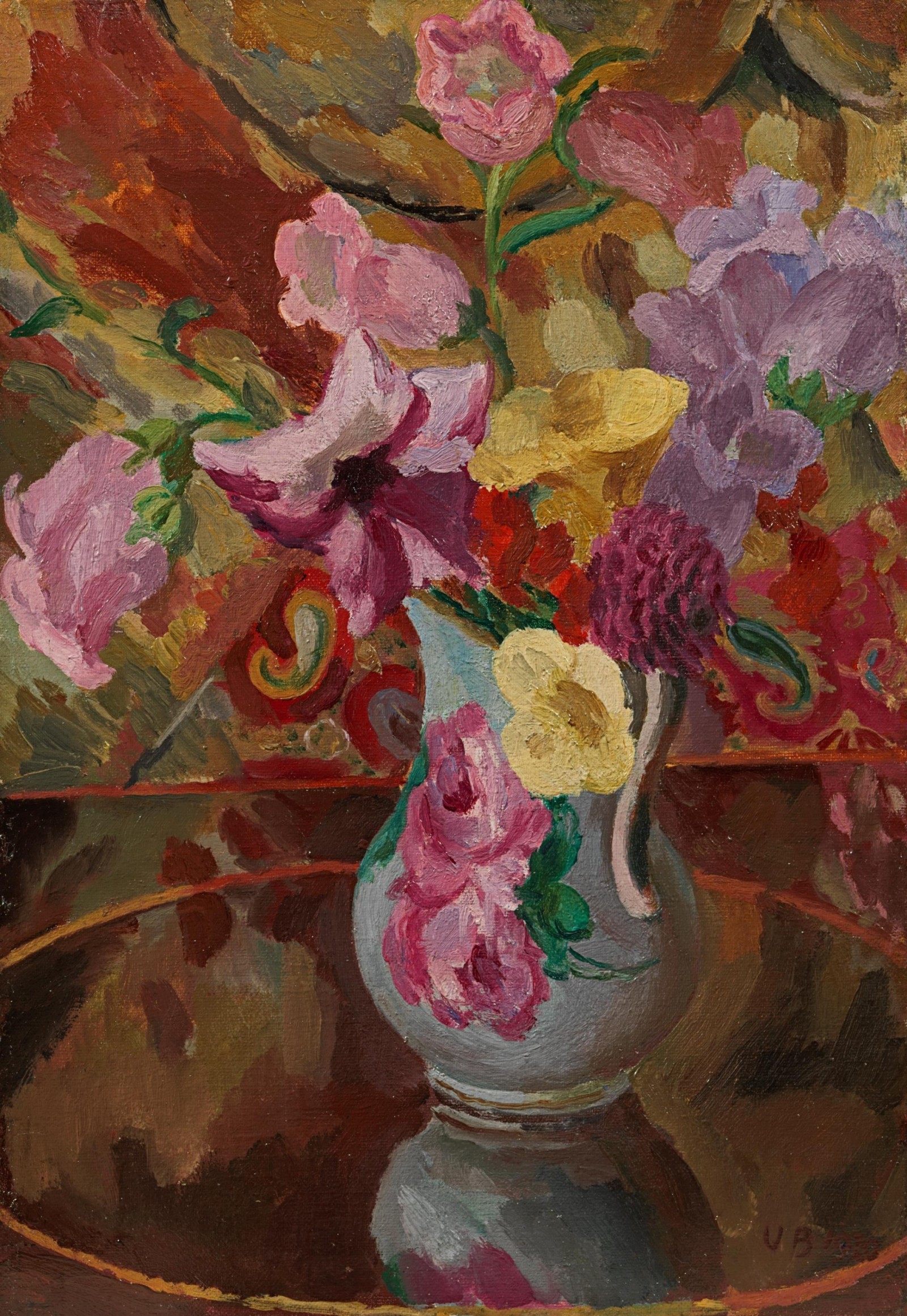 Jonathan's Quarterly
27 July 2023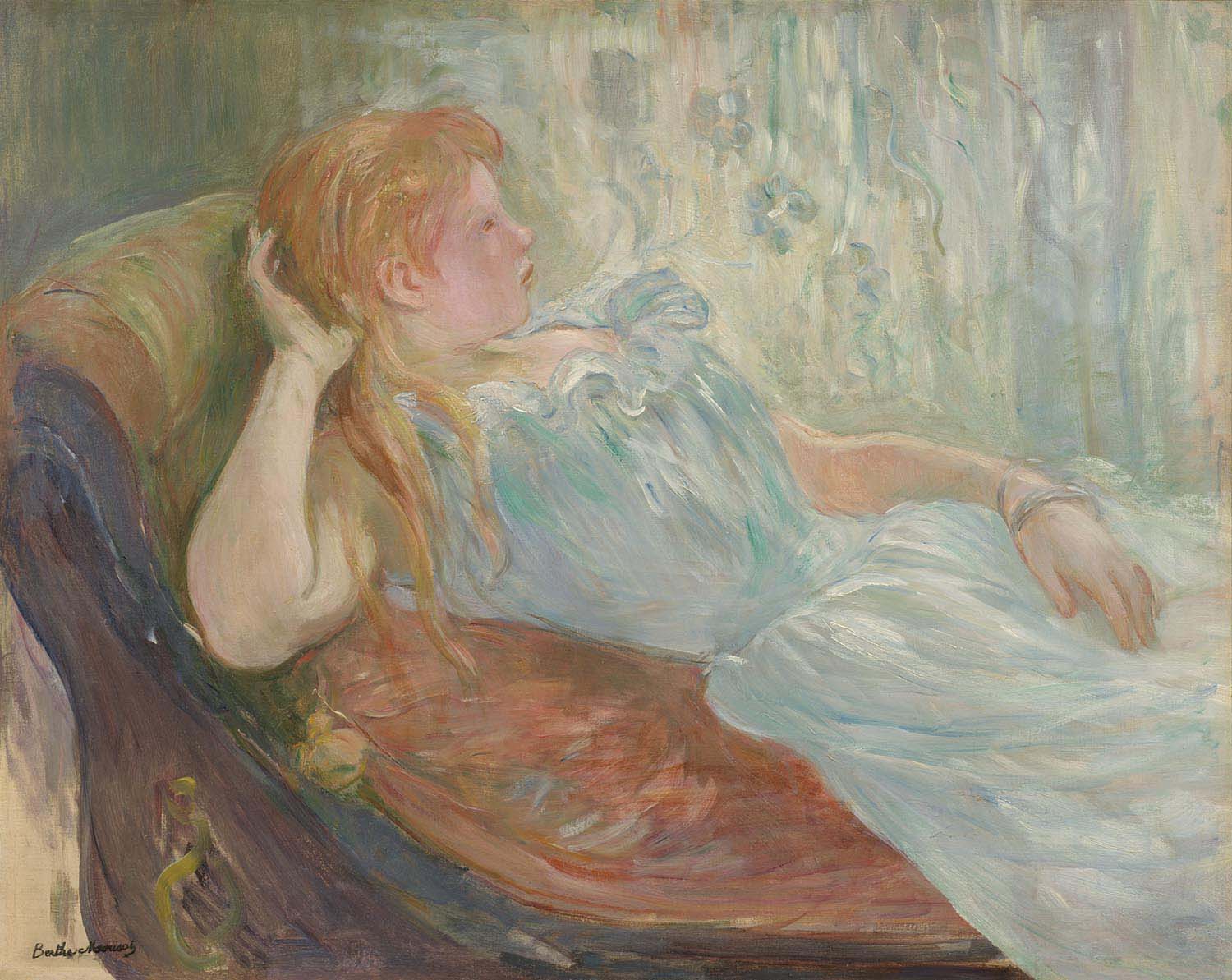 Last few weeks to see Morisot at Dulwich Picture Gallery
Berthe Morisot: Shaping Impressionism at the Dulwich Picture Gallery, London, is a must-see exhibition. It is the artist's first UK show in over 70 years. Richard Green Gallery is proud to be lending Morisot's Jeune fille étendue to the show, an enchanting scene of a young woman absorbed in a daydream in a private, domestic setting. Perhaps so private, so intimate that only Berthe Morisot herself could have captured it.
Impressionism is so often tied to the idea of the Parisian Flaneur, the wealthy denizen of the modern city, a wanderer and an observer. For Walter Benjamin, 'The street becomes a dwelling for the flaneur; he is as much at home among the facades of houses as a citizen in his four walls.' However, note the article Benjamin uses, 'he'. Whilst Berthe Morisot was one of the founders of Impressionism, she would not have had the same opportunities as her male counterparts. She could not take to the Seine with her easel and brush on a whim, she had to be chaperoned. She did not have the same creative liberty. Though her freedoms may have been hampered, that is not to say that Morisot's output was hindered, in fact Morisot offers a unique lens into Parisian modern life, that captures the young lady in such a remarkable image of enduring contemplation.
---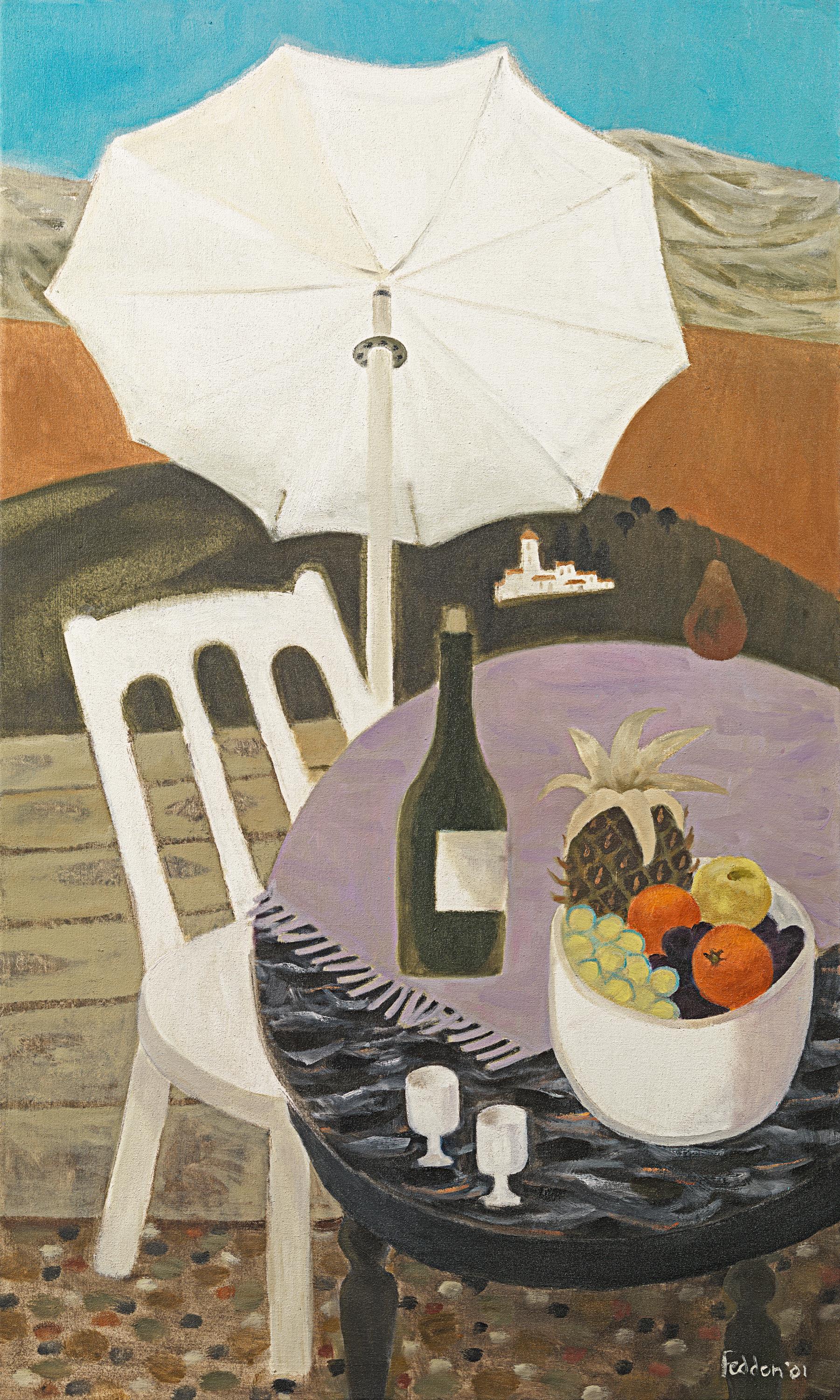 Mary Fedden : Summer idyll
Richard Green Gallery is delighted to announce our forthcoming exhibition, Mary Fedden, Summer Idyll, at 33 New Bond Street from 1st August, as well as on our website. With eight works spanning three decades, the exhibition features a vibrant assortment of still life pictures, upon a windowsill or set before a landscape.
A particular favourite is The white umbrella, an impressive still life set against a stratified, mountainous landscape, with a small monastery in the distance. In the foreground a still life rests on, or against (there is no perspective to distinguish between the two) the tilted table in the lower right. The white umbrella, to which this painting owes its title, projects upwards through the painting with a curiously formed canopy that looks as if it is about to turn inside out. The colour palette of pastel purple, blue, black, browns, ochres and stark white is daring in its vivid contrasts. It is as if Fedden is testing quite how unconventional she can make her canvas. It is a composition of possibility, the potential for a drink in the sun, suggested by the half-opened bottle of wine. The pear perched on the precipice of the table looking set to crash towards the polka dot gravel. Fedden's beauty lies within these contrasts and unconventional details, she leaves us with more questions than answers.
---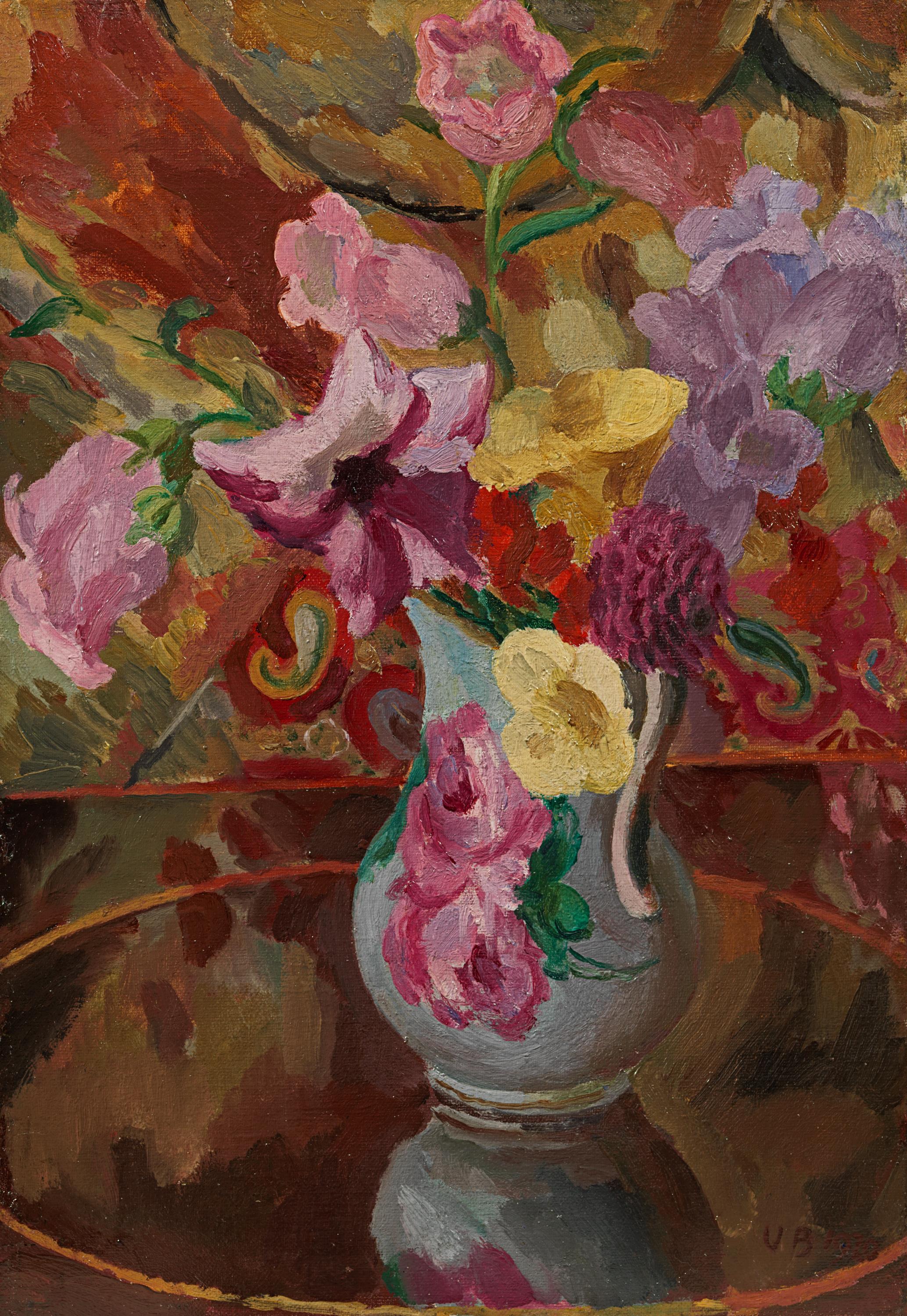 Looking further ahead, Richard Green Gallery is excited take part in the 11th edition of Frieze Masters from 11th-15th October. As a valued subscriber to our newsletter we would like to give you a little sneak peak into what we will be bringing this year. Continuing with the theme of female artists, we invite you to come and see Flower study by Vanessa Bell: a stunning concatenation of violet, amethyst, magenta and purple petals dancing around the canvas, as well as more abstract works by Dame Barbara Hepworth and Bridget Riley.
---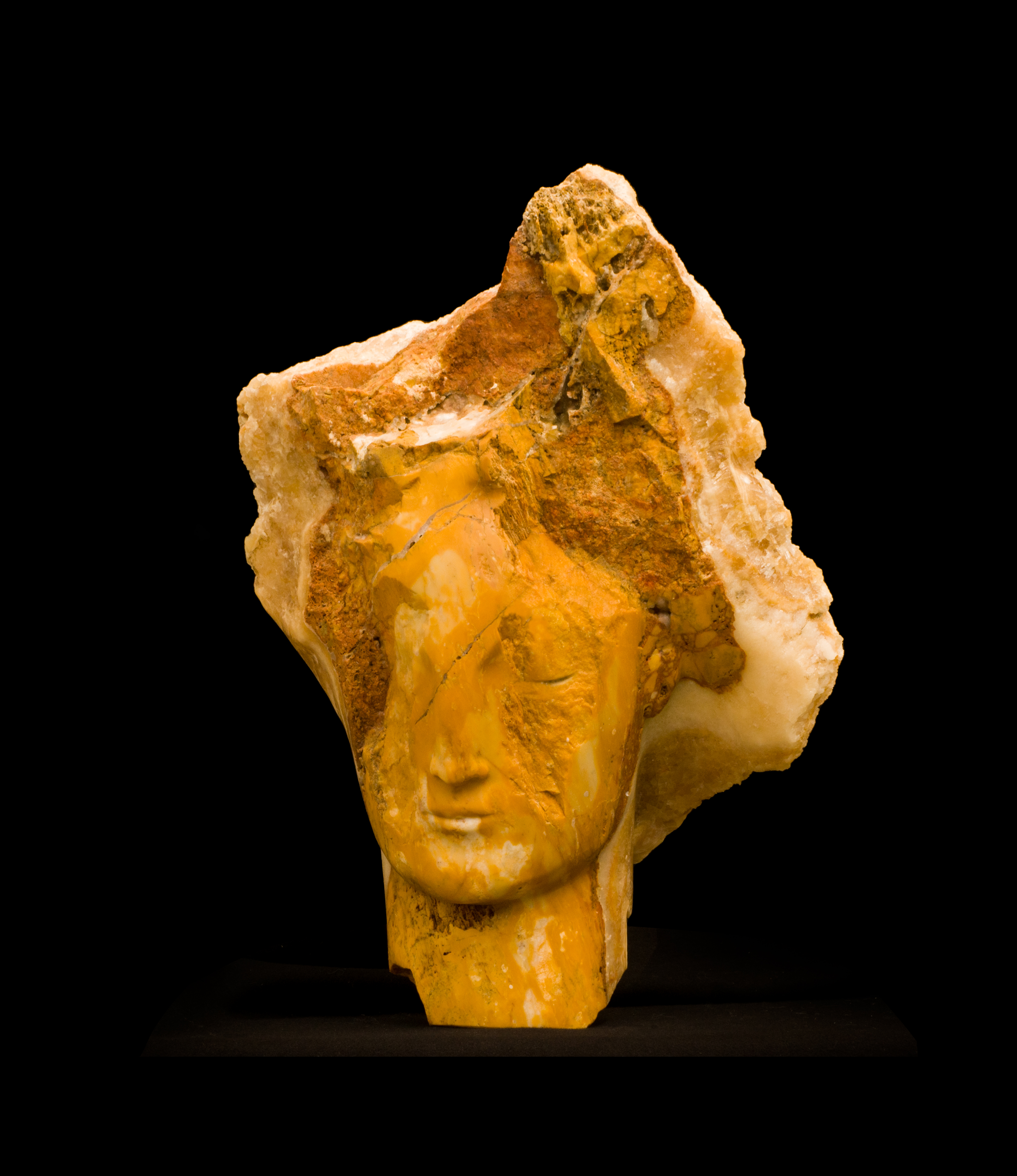 Richard Green Gallery boasts paintings by female artists from over four centuries and so we are very excited to announce that the contemporary British sculptor, Emily Young, the leading free-carver in stone of her generation in Britain, will be exhibiting at 33 New Bond Street from 25th October in association with Willoughby Gerrish More details to come.....
---