Skip to main content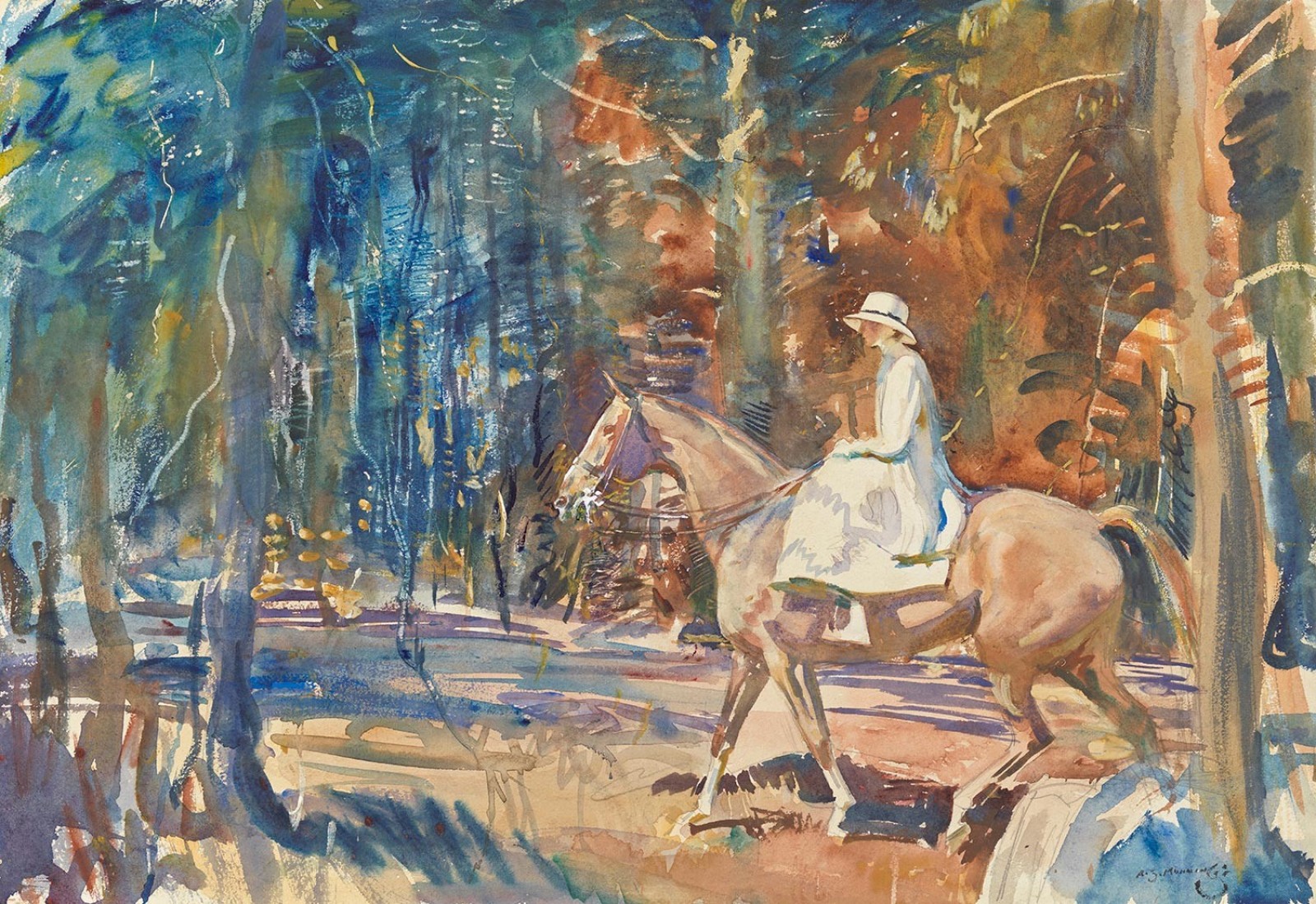 Munnings and the Roaring Twenties
23 March 2021
"So we beat on, boats against the current, borne back ceaselessly into the past."
F Scott Fitzgerald, The Great Gatsby (1925)
The Great Gatsby, F Scott Fitzgerald's bittersweet tale of bootlegger fortunes and Jazz Age decadence, came out of copyright in January 2021, creating a renewed burst of interest in a novel which has already inspired theatre plays, radio and television adaptations and several feature films. An unlikely witness to Gatsby's America was Alfred Munnings, who spent some weeks in 1924 among the country's super-rich. Invited to be a judge of the International Exhibition at the Carnegie Institute in Pittsburgh, he was lionized by the East Coast hunting, racing and polo-playing set, including the young Paul Mellon.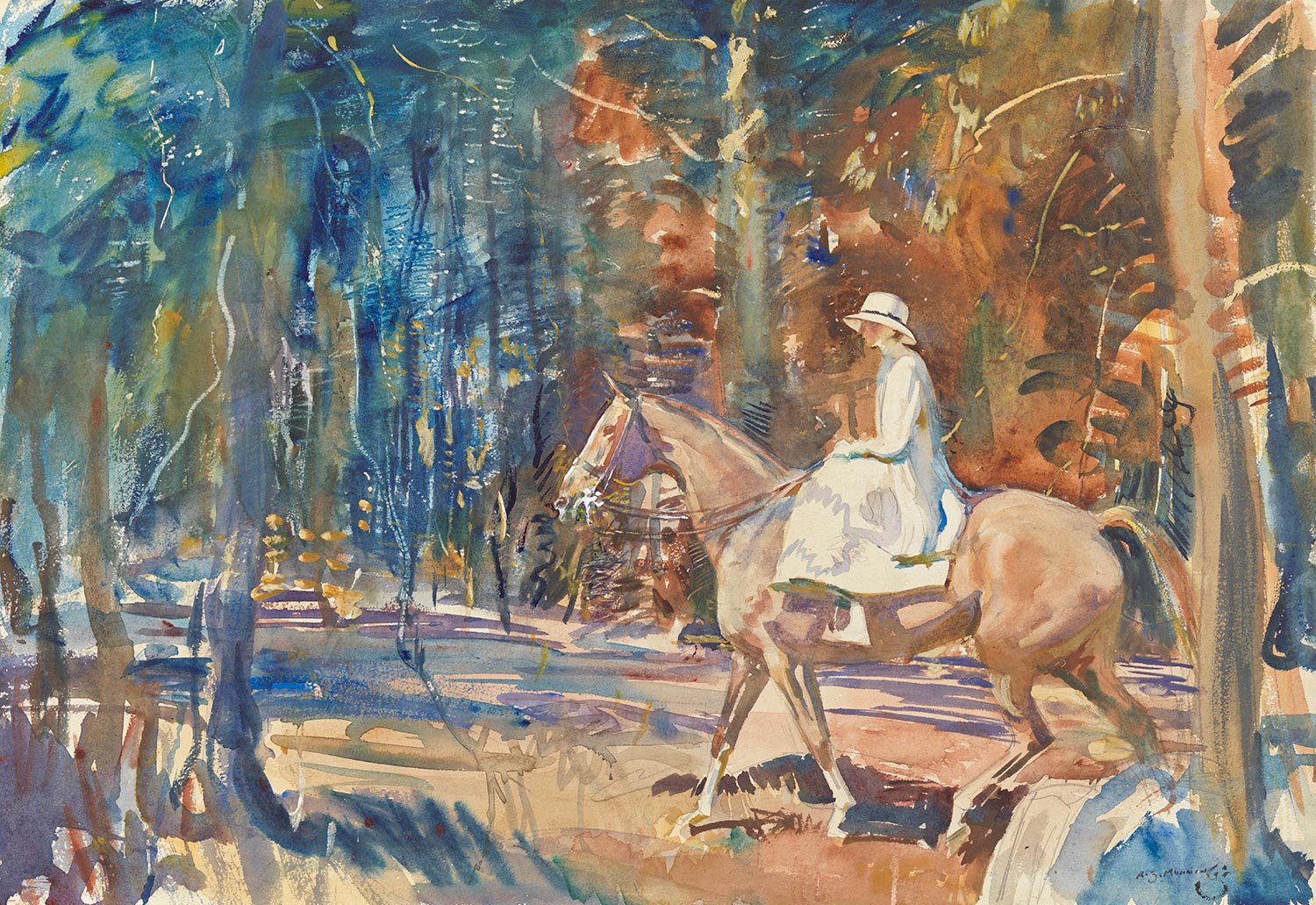 Munnings had met Mr and Mrs Prince at Pau in the Pyrenees, where Frederick Prince was Master of the fashionable Hunt. In 1924 his stay at Princemere, their estate in Prides Crossing, Massachusetts, resulted in several portraits, including this watercolour of Mrs Prince riding in the New England woods. America was suffering under thirteen years of Prohibition of the sale of alcohol. This pleased nobody except Al Capone and his chums, but the cellars of the Princes and their like were deep. Up came the Krug and the Dom Perignon for parties which Munnings described in his autobiography The Second Burst as 'gloriously mad days'.
Abigail Prince, née Kingsley Norman (1860-1949), was the daughter of a wealthy Newport, RI entrepreneur. In 1884 she married Frederick Prince, who was to become 'New England's richest citizen' through stockbroking, railways and the control of the Chicago meat industry. The Princes, Munnings noted, 'thought no more of crossing the Atlantic than we would of crossing a street', hunting in England as well as France. 'An original woman', Mrs Prince had the grande dame's disdain for punctuality, arriving late for portrait sittings and hours late for dinner, attired in magnificent Worth gowns.
Mrs Prince sits her horse with aplomb, moving elegantly among the trees in her dazzling white riding habit. The watercolour shows Munnings's wonderfully free and evocative technique, balancing warm and cool tones, leaving the white paper bare to suggest the strong sunlight. The Great Gatsby is told through a haze of nostalgia and regret by its narrator Nick Carraway. Munnings, too, remembering those weeks of 1924 from the sobriety of the 1950s, evokes the charm of a bygone era. Nearly a hundred years on, his painting of Mrs Prince conjures up the glamour of the Roaring Twenties.
View our artworks by Alfred Munnings here.