Skip to main content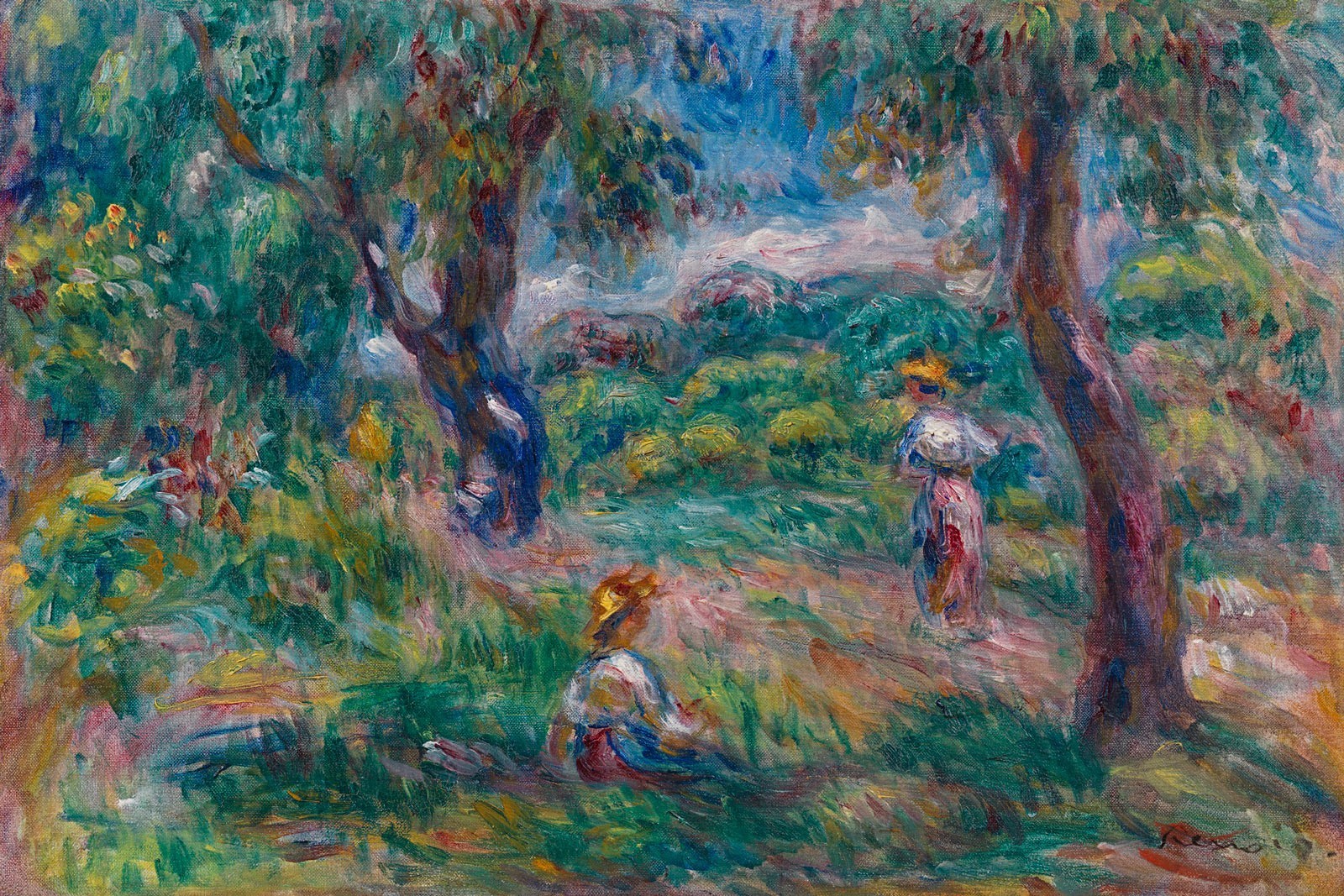 Richard Green at TEFAF New York
19 October 2016
Richard Green Gallery, an exhibitor at TEFAF Maastricht since the 1970s, is delighted to take part in the first TEFAF New York at the Park Avenue Armory from 22nd-26th October. Expanding on its highly successful, rigorously vetted Maastricht fairs, TEFAF New York will brings together nearly one hundred dealers in the highest quality paintings and decorative arts, promising a treasure trove of objects for the enjoyment of connoisseurs.
A highlight of Richard Green's stand will be a group of paintings by Pierre-Auguste Renoir (1841-1919). They span some of his major themes: still life, the seductive landscapes of the South of France, and his empathy with the lives of children. Enfants dans le jardin de Montmartre: la partie de croquet was made circa 1895 when Renoir was living with his young family in the bohemian, semi-rural suburb of Paris. Girls and a boy play croquet in a tree-lined, sun-dappled garden, the light splintering dresses and hats into filaments of pure colour. The energy of the painting echoes the lyrical description of these years in Montmartre by Renoir's son, the film director Jean Renoir: it was a 'little paradise of lilacs and roses' whose inhabitants 'dwelt in a world apart'.
Nature morte aux pommes, c.1905, combines the lessons that Renoir learned from Impressionism with the more classical approach of the second half of his career, inspired by the great still life painters of the past, particularly Chardin. Stroking the paint around the contours of the apples, Renoir evokes the fruit both as sculptural forms and as objects composed through the perception of colour. Renoir loved to paint still life because of the freedom that the genre allowed him. He told his biographer Albert André that in such works he 'put the whole of himself, that he took every risk'.
From 1903 Renoir made visits with his family to Cagnes, west of Nice, settling there permanently in 1908. He made magical, swiftly-painted views of the Mediterranean landscape with its ancient, gnarled olive trees and intense colours. Paysage du midi, c.1905, depicts a girl in a sun-dappled garden by an old farmhouse; Renoir weaves gold, green, blue and pink together in an Arcadian idyll.
Arbres (paysage de Cagnes), 1909, and Paysage bleu, 1915, come from the collection of Renoir's friend and patron, the industrialist Maurice Gangnat, who was one of a select few allowed to visit him at Les Collettes, his estate at Cagnes. Gangnat amassed a superb collection of 160 Renoirs; Paysage bleu comes directly from his family. Arbres shows two magnificent trees and a glimpse of blue hills in the dazzling light of high summer. Paysage bleu is a study of sunshine and deep, delicious shadows: the trunks of the olive trees are woven from skeins of royal blue and pink and the heat seems to shimmer around the two graceful female figures.
Richard Green is exhibiting at TEFAF New York, Park Avenue Armory, 643 Park Avenue, New York, NY 10065, USA, 22nd-26th October.

For further information and images, please contact:
Tamara Green
33 New Bond Street
London W1S 2RS
+44 (0)207 499 4738
tamaragreen@richardgreen.com
View more Impressionist paintings here