Skip to main content

Richard Green is delighted to support After Impressionism at the National Gallery, London
4 April 2023
RICHARD GREEN IS DELIGHTED TO BE A SUPPORTER OF AFTER IMPRESSIONISM AT THE NATIONAL GALLERY, LONDON, WHICH EXPLORES A VIBRANT PERIOD FROM THE FINAL IMPRESSIONIST EXHIBITION IN 1886 TO THE OUTBREAK OF THE FIRST WORLD WAR, WHEN ARTISTS BROKE WITH TRADITION AND LAID THE FOUNDATIONS FOR ART OF THE 20TH AND 21ST CENTURIES.
Until 13 August 2023 Rooms 1 to 8
Explore a period of great upheaval when artists broke with established tradition and laid the foundations for the art of the 20th and the 21st centuries. The decades between 1880 and the outbreak of the First World War in 1914 were a complex, vibrant period of artistic questioning, searching, risk-taking and innovation. The exhibition celebrates the achievements of three giants of the era: Paul Cézanne, Vincent van Gogh and Paul Gauguin and follows the influences they had on younger generations of French artists, on their peers and on wider circles of artists across Europe in Barcelona, Berlin, Brussels and Vienna. With nearly a hundred works by artists ranging from Klimt and Munch, Matisse and Picasso to Mondrian and Kandinsky complemented by a selection of sculpture by artists including Rodin and Camille Claudel, the exhibition follows the creation of a new, modern art, free of convention, taking in Expressionism, Cubism and Abstraction. The exhibition includes some of the most iconic works of art created during these decades. Important loans come to the exhibition from institutions and private collections worldwide including Museum of Modern Art, New York; Musée d'Orsay, Paris; Art Institute of Chicago; Musée Rodin, Paris; National Galleries of Scotland, Edinburgh; Museu Nacional d'Art de Catalunya, Barcelona; and Wadsworth Atheneum Museum of Art, Hartford, Connecticut.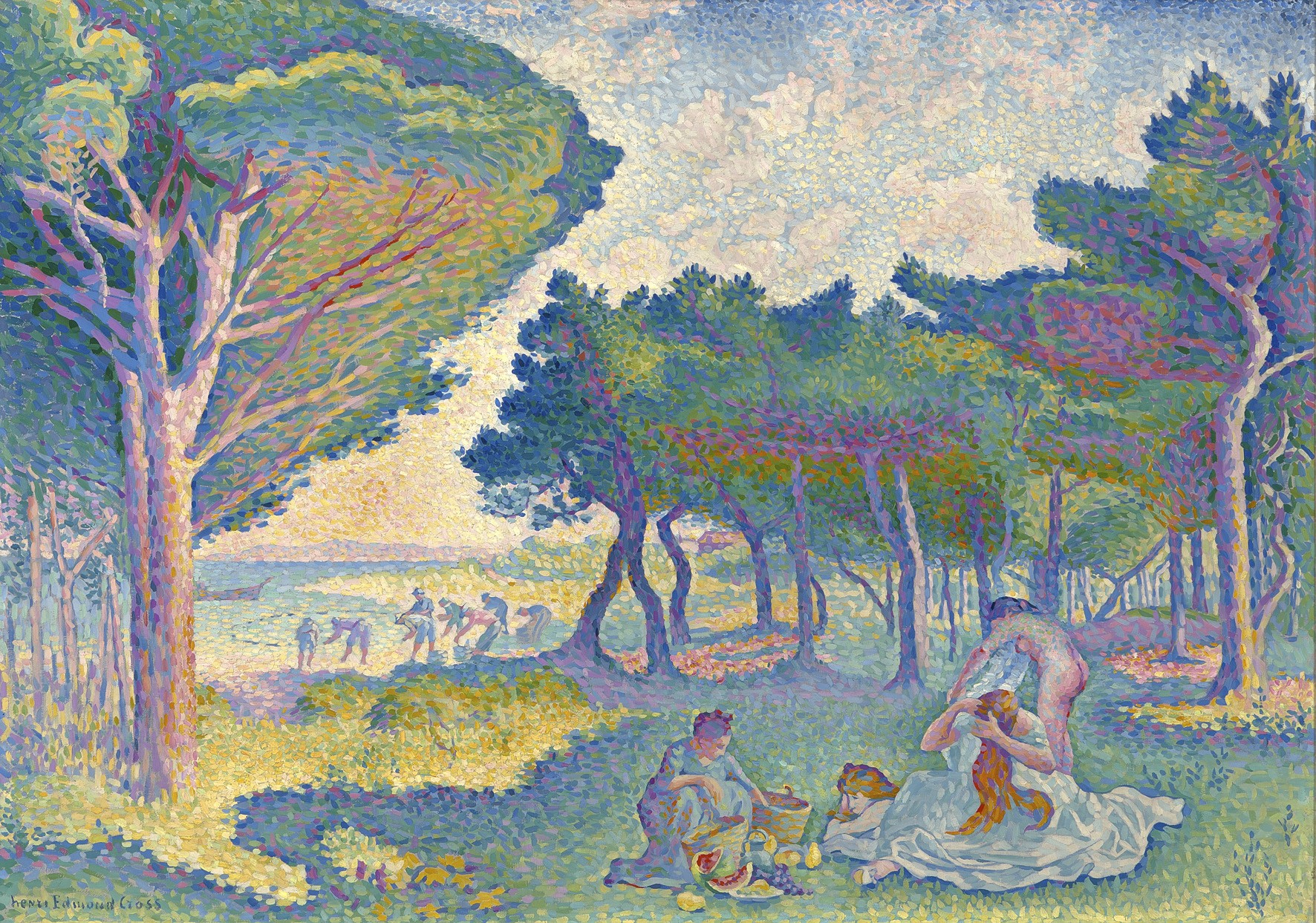 Henri Edmond Cross, 1856 – 1910
By the Mediterranean (Bords méditerranéens), 1895
Oil on canvas
64.1 x 91.4 cm
The Lenora and Walter F. Brown Collection
© Photo courtesy of the owner