Skip to main content
Ruysch to Riley: Four Centuries of Women Artists
RUYSCH TO RILEY: FOUR CENTURIES OF WOMEN ARTISTS
Our current exhibition celebrates female creativity in an era when the appreciation of women artists, past and present, has never been stronger. Rachel Ruysch's (1664-1750) exquisitely-observed flowerpieces were spurred by her education among Amsterdam's scientific elite. Henriette Ronner-Knip (1821-1909) forged an international career with her animal paintings, while Suzanne Valadon (1865-1938) gave a bold female focus to Post-Impressionism. Major figures stride across the artistic horizon of the twentieth century, among them Dame Laura Knight (1877-1970), the first woman to be elected as a Royal Academician, in 1936. Dame Barbara Hepworth (1903-1975) and Dame Elisabeth Frink (1930-1993) tackled and triumphantly developed the traditionally male genre of sculpture. Bridget Riley's (b.1931) abstracts, playing with colour and perception, continue to dazzle.
Visit the exhibition online and in our galleries at 147 New Bond Street and 33 New Bond Street. To explore the subject further, we recommend The Story of Art Without Men by Katy Hessel, just published.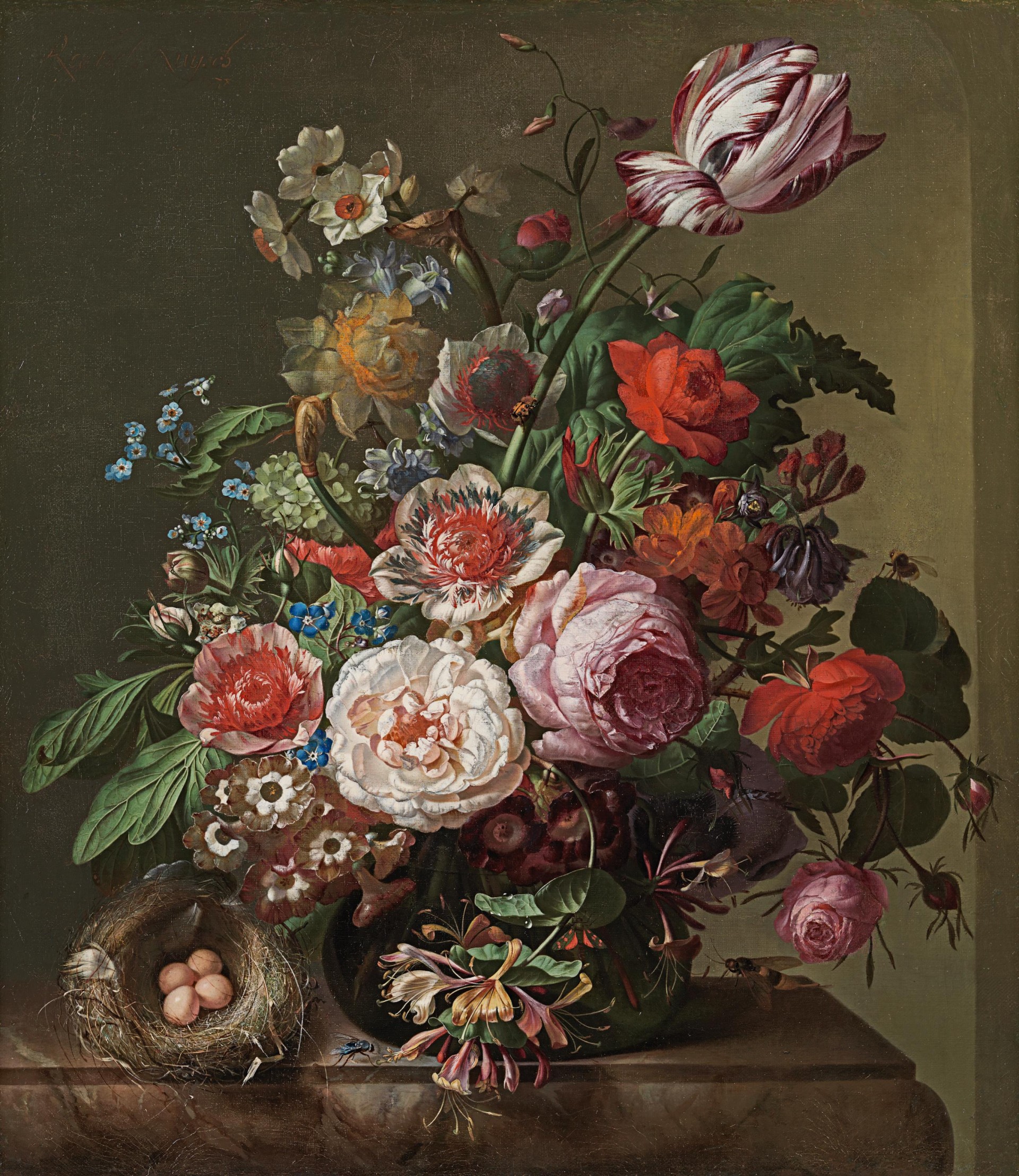 On view at 147 New Bond Street and 33 New Bond Street.