Skip to main content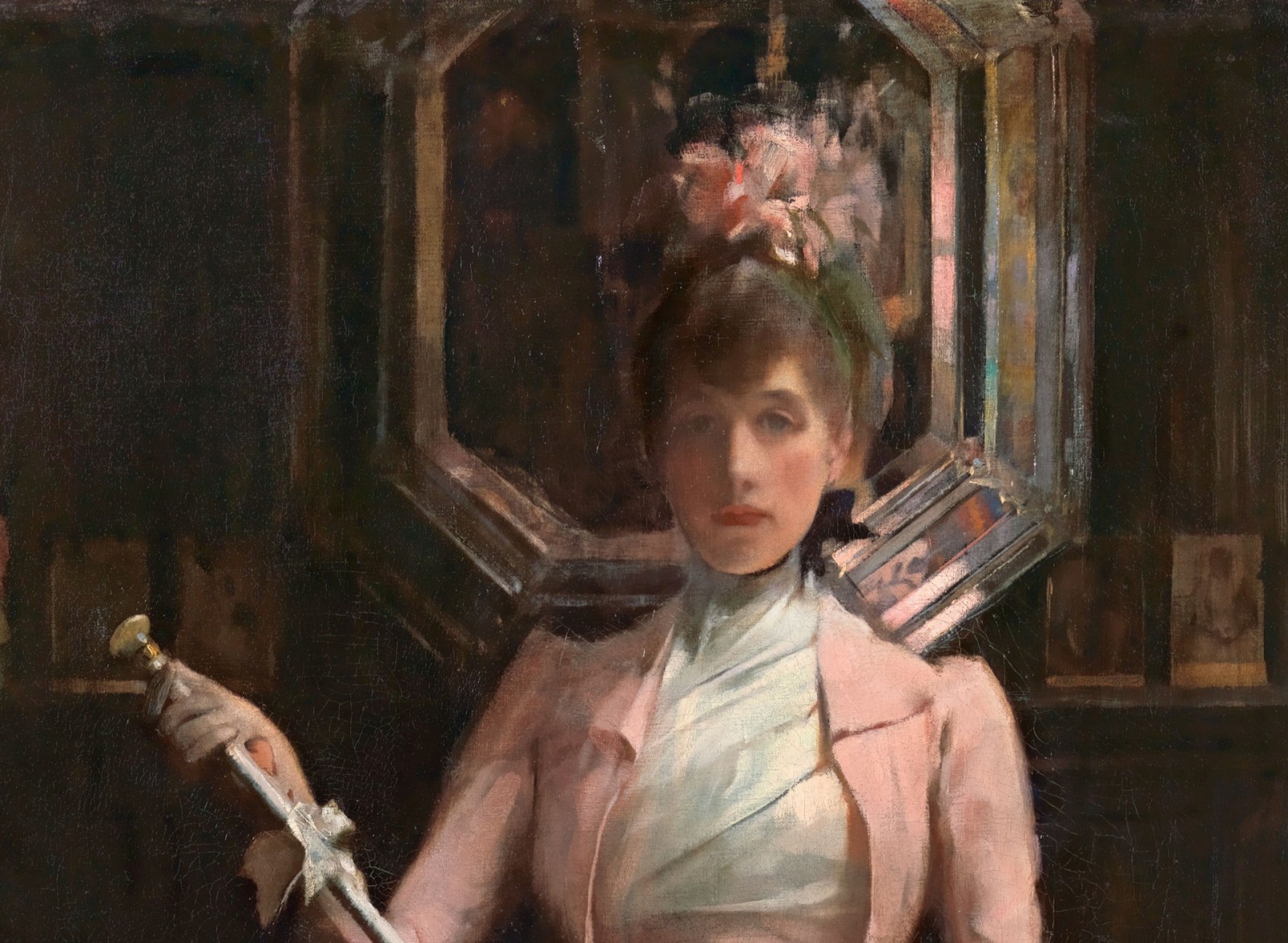 September at the Richard Green Galleries
1 September 2017
Today is the beginning of September, and as this month brings with it the arrival of autumn, our summer begins to draw to a close. However, this September is going to be a particularly busy month for all of us here at the Richard Green Gallery, with many exciting events to prepare for. With important fairs to attend and our own 'A Flair for Fashion' exhibition opening this month, we would like to inspire you this September. As we sit on the cusp between two seasons, join us for what we promise will be a month of fine art and culture…
Celebrating the City of Light and the Country of Impressionism
Richard Green at La Biennale Paris, 11th-17th September
From Monday 11th September Richard Green will be attending the quintessentially Parisian Biennale des Antiquaires. The Biennale is held in the airy, Art Nouveau Grand Palais in the golden early autumn days in Paris. Richard Green's stand will feature a group of paintings celebrating the stylish and vibrant nineteenth century city, reorganized on modern lines by Baron Haussmann from the 1850s. From Jean Béraud, an artist who sketched Paris from the windows of hansom cabs to Edmond-Georges Grandjean who captured both the distinctive energy and rich social mix of the capital, we hope our collection both encapsulates and celebrates the true genius of European artistry.
For more information, please see:
www.biennale-paris.com
The Modern Masters of Post-War Britain
Richard Green at 20/21 British Art Fair, 13th-17th September
We are delighted to announce that we will be exhibiting at the 20/21 British Art Fair from Wednesday 13 to Sunday 17 September. The British Art Fair, the only fair of its kind to specialise exclusively in Modern and Post-War British art, will be held at the prestigious Mall Galleries; in close proximity to the art market hub of St. James's. This year our stand will house an important collection of paintings that highlight this extraordinary period in British art. We will be showing works by great British Modern Masters such as, Graham Sutherland, Ben Nicholson, Bridget Riley, Sir Cedric Morris and Laurence Stephen Lowry; whose combined diversity, subtlety, innovation and wit has come to define Modern British painting.
For more information, please see:
www.britishartfair.co.uk/
A Flair for Fashion: British Portraiture 1888-1944
Richard Green Gallery, 147 New Bond Street, 20th September-20th October
Our autumn exhibition, A Flair for Fashion, celebrates the art of dress in British portraiture from the late nineteenth to the mid-twentieth century. Documenting the most dramatic changes in the history of women's fashion, from the complicated layers and corsetry of the late Victorian period to the sweaters and slacks of the Roaring Forties, this exhibition illuminates changing ideals of beauty, from elaborate coiffure and vast hats to the dramatic, sleek bob and the ubiquity of cosmetics. Featuring commissioned society portraits, professional models and romantic muses, each work demonstrates that clothing is crucial to the construction of identity. This fabulous collection of portraits features works by the most celebrated artists of the day including Philip de László, James Shannon, George Henry, Philip Wilson Steer, Glyn Philpot, Sir Frank Dicksee, Sir Luke Fildes, Augustus John, Stanley Cursiter and Sir John Lavery.