Skip to main content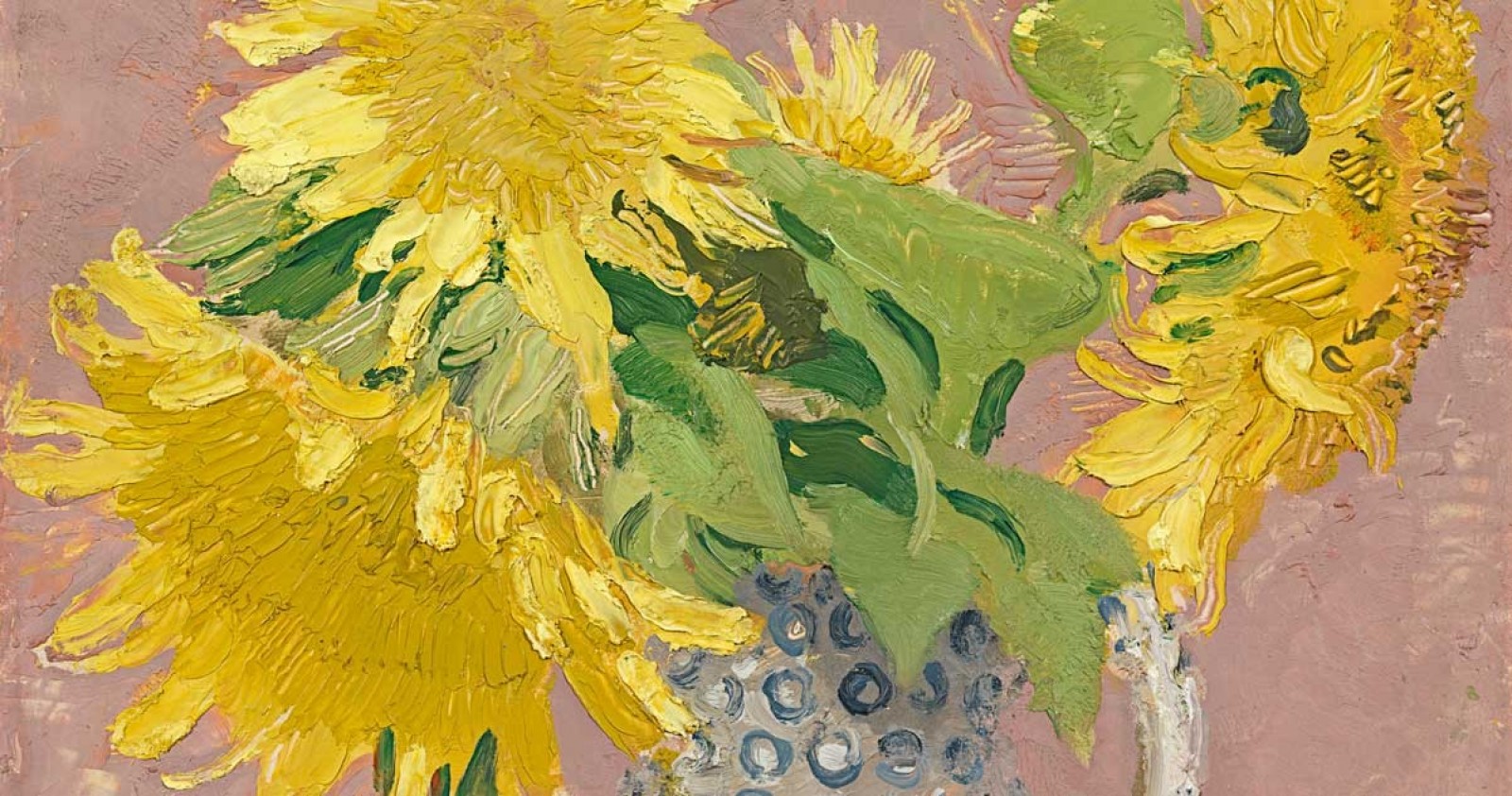 Sunflowers and Apples at Tate Britain
9 April 2019
Richard Green highly recommends, The EY Exhibition: Van Gogh and Britain at Tate Britain until 11th August 2019, the first large-scale exploration of connections between Vincent van Gogh and British culture from the 1870s to the 1950s. Presenting a major group of over fifty works by Van Gogh exploring his debt to British art and culture, the exhibitions that secured his reputation in this country, and, in turn, his impact on the work of modern British painters such as Matthew Smith, David Bomberg and Francis Bacon. The National Gallery is lending van Gogh's Sunflowers for the duration of the exhibition and Richard Green has arranged for William Nicholson's Sunflowers, c.1933 (private collection) to be displayed with it. Nicholson would almost certainly have seen Van Gogh's Sunflowers when they were on display at the Leicester Galleries in 1923 and after that in the national collection.
In 1886, Vincent van Gogh met Lucien Pissarro in Paris and the two became close friends. Similar in spirit and handling to Apples on a tablecloth, van Gogh executed Basket of apples, 1887 (Kröller-Muller Museum, Otterlo) paying homage to Lucien, whom he greatly admired. He inscribed the work: 'À l'ami Lucien Pissarro', in tribute to his friend.
In the autumn of 1887, van Gogh was struck by the beauty of the apples for sale on the Rue Rodier, Paris, while walking with his friend, the art dealer Alexander Reid. Without adequate funds, he asked Reid to purchase the fruit for him, enamoured by the bright crimson, golds and greens that danced across their gourd-like ridges. The artist hurried back to his studio and painted the apples twice: Still Life, Basket of Apples, 1887 (Saint Louis Art Museum, currently on loan to Tate Britain) which he gave to Reid, and the second version to Lucien. Both took their paintings home to Britain, among the first works by Van Gogh to come to this country.