Skip to main content
Richard Green is delighted to be exhibiting at the second TEFAF New York Fall, bringing a selection of paintings that spans from the sixteenth to the twentieth century. The earliest among them is the delightful Saint Mary Magdalen reading, c.1530, by the Bruges artist Adriaen Isenbrant. The small devotional image, intended for private contemplation, takes its cue from princely portraiture: the Saint is exquisitely dressed and wears costly jewellery as she reads from a prayerbook illuminated in the style of the Bruges master Simon Bening. Owned by Canadian railway magnate Sir William van Horne in the early twentieth century, the painting was with Richard Green Gallery in the 1970s before being sold to a European private collector.
A strong group of seventeenth century Netherlandish paintings includes Roelandt Savery's Orpheus playing his lyre to the animals, dated 1628, when the artist was living in Utrecht. Savery studied his exotic beasts in the Prague menagerie of Emperor Rudolf II, the eccentric ruler famed for his love of art, science and magic. In Ovid's poem Metamorphoses, Orpheus brought music and harmony both to man and beasts; he was murdered by the Thracian Maenads for shunning womankind after the death of his beloved wife Eurydice.
The elegance of Louis XV's Versailles is reflected in the Portrait of Eléonore-Louise Le Gendre de Berville painted in 1751 by his Court painter, Jean-Marc Nattier. The eleven-year-old future Marquise de Hallay-Coëtquen blooms in Nattier's shimmeringly soft brushwork as she draws aside a curtain.
Highlights of a fine group of Impressionist and Post-Impressionist works include Claude Monet's Plage et falaises de Pourville, 1882, a chromatic tour-de-force capturing the complex light on the jagged cliffs of his Normandy homeland. Monet's friend Gustave Caillebotte's Vue du Petit Gennevilliers depuis le 'Fossé de l'Aumone', painted circa 1889, depicts the hamlet on the Seine where Caillebotte, a keen yachtsman, lived from 1881 until his death in 1894. While he shares with Monet the broken brushwork and intense response to nature that is at the heart of Impressionism, Caillebotte's oblique viewpoints, geometric sense of composition and poetic, unpeopled landscapes mark him out as one of the most original of the group.
Martin Johnson Heade's career took him to much of North and South America; he lived in New York in the 1860s and 70s before settling in St Augustine, Florida in 1883. Red rose in a standing vase, painted in the year that he moved to Florida, is mesmerising with its crystalline light and open, innocent gaze.
Among the twentieth century works is Henri-Edmond Cross's dreamlike, Symbolist-inspired Vue du bassin de Saint-Marc, Venise, 1903 and Henri Manguin's Le Golfe de Saint-Tropez, 1919, a dazzling, Post-Impressionist evocation of the colour and light of the Midi.
Richard Green is exhibiting at TEFAF New York Fall, Park Avenue Armory, 643 Park Avenue, New York, NY 10065, USA, 28th October-1st November 2017.
For further information and images about TEFAF New York Fall, please contact:
Jonathan Green / Tamara Green
Richard Green Gallery
33 New Bond Street
London W1S 2RS
+44 (0)207 499 4738
tamaragreen@richardgreen.com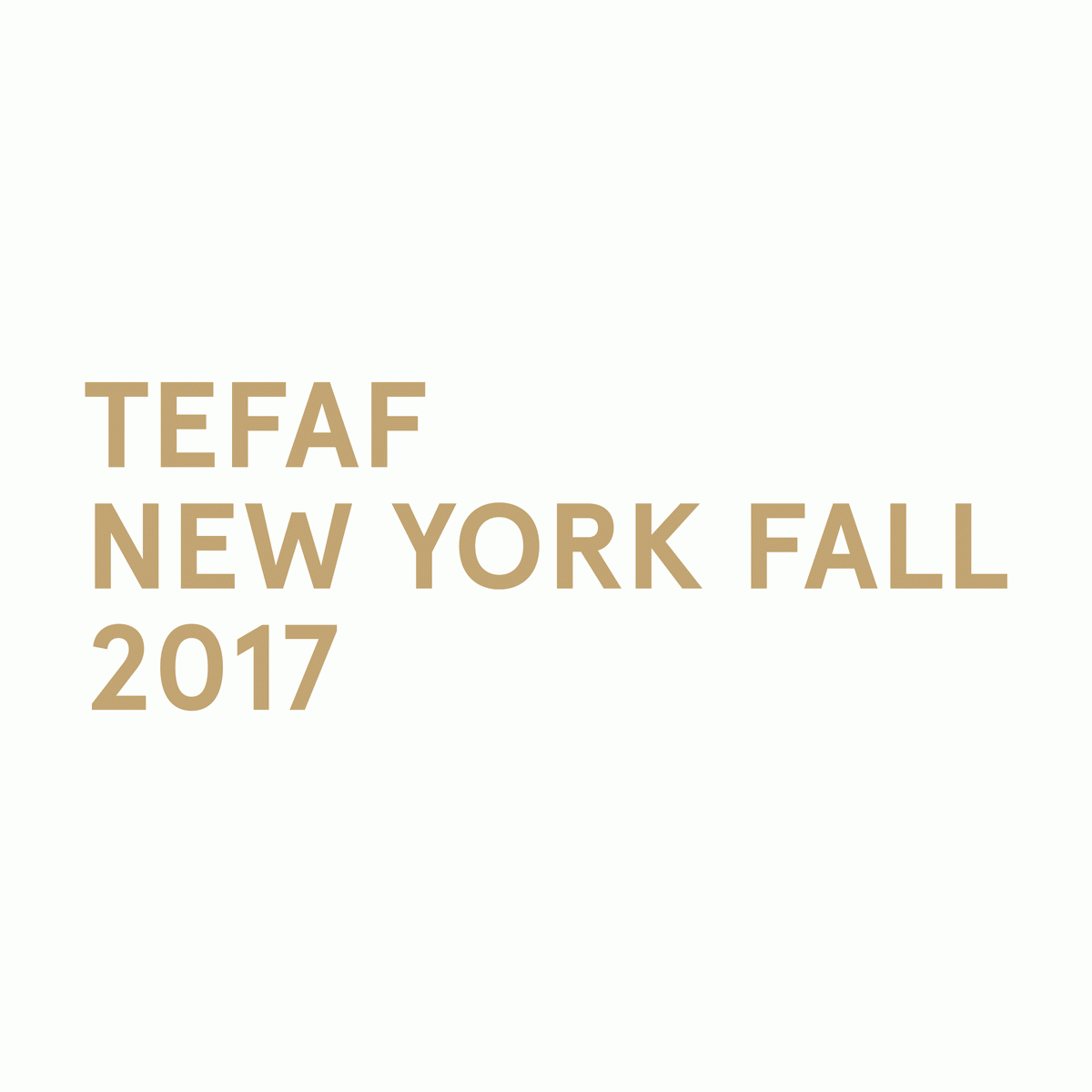 Stand 67, Park Avenue Armory, New York