Skip to main content
TEFAF New York Spring 2019
Richard Green is delighted to take part in the Modern and Contemporary strand of TEFAF New York at the Park Avenue Armory this spring. Our stand promises to be a riot of colour and light from bountiful bouquets, luminous landscapes and striking interiors by celebrated Impressionist and Post-Impressionist artists, to brilliant examples of geometric abstraction and mesmeric infinity nets by post-war and contemporary leaders of the international avant-garde.
Pierre-Auguste Renoir's sumptuous Jeunes filles aux lilas, painted circa 1890, is a celebration of spring flowers and the freshness of youth, as well as recording the affection and kindness that bound together the Impressionist circle. Jeunes filles aux lilas belongs to a series of paintings completed in the early 1890s of two young girls (probably Julie Manet, the daughter of Berthe Morisot and the niece of Edouard Manet, and Paulette (Paule) Gobillard, her first cousin) wearing elaborately decorated hats touched with a myriad of pastel-coloured highlights. Paintings of lovers and flowers are among Marc Chagall's most celebrated images, featuring representations of himself with his adored wife and muse, Bella Rosenfeld enveloped in a burgeoning bouquet of cut flowers and dense foliage. A vivid combination of memory, fantasy and association, La mariée ou Les amoureux aux fleurs, 1959, is an ecstatic expression of pure creative joy and the vital brilliance of life itself.
Despite their rigorous form and meticulous application, Josef Albers' radiant studies for Homage to the Square also powerfully demonstrate the infinite expressive potential of colour. Profoundly inspired by Goethe's Theory of Color (1810), Albers considered yellow, represented by Study for Homage to the Square: Mellow, 1960, 'the colour of curing, caring and uplift' according to Nicholas Fox Weber, Executive Director of the Josef and Anni Albers Foundation. Dots of a powerful, life-affirming yellow also shine from the grounds of Yayoi Kusama's fascinating, minutely painted Nets 8 and Nets 38. These tight grids of tiny arcs expanding indefinitely across an intricate surface are part of an ongoing, obsessional body of work which Kusama began in New York in the 1950s and returns to episodically, traversing her two and three-dimensional work. We are excited to add the work of Yayoi Kusama to our contemporary collection of important international artists.

We hope you enjoy our vivacious spring selection and look forward to seeing you at the fair!

Jonathan Green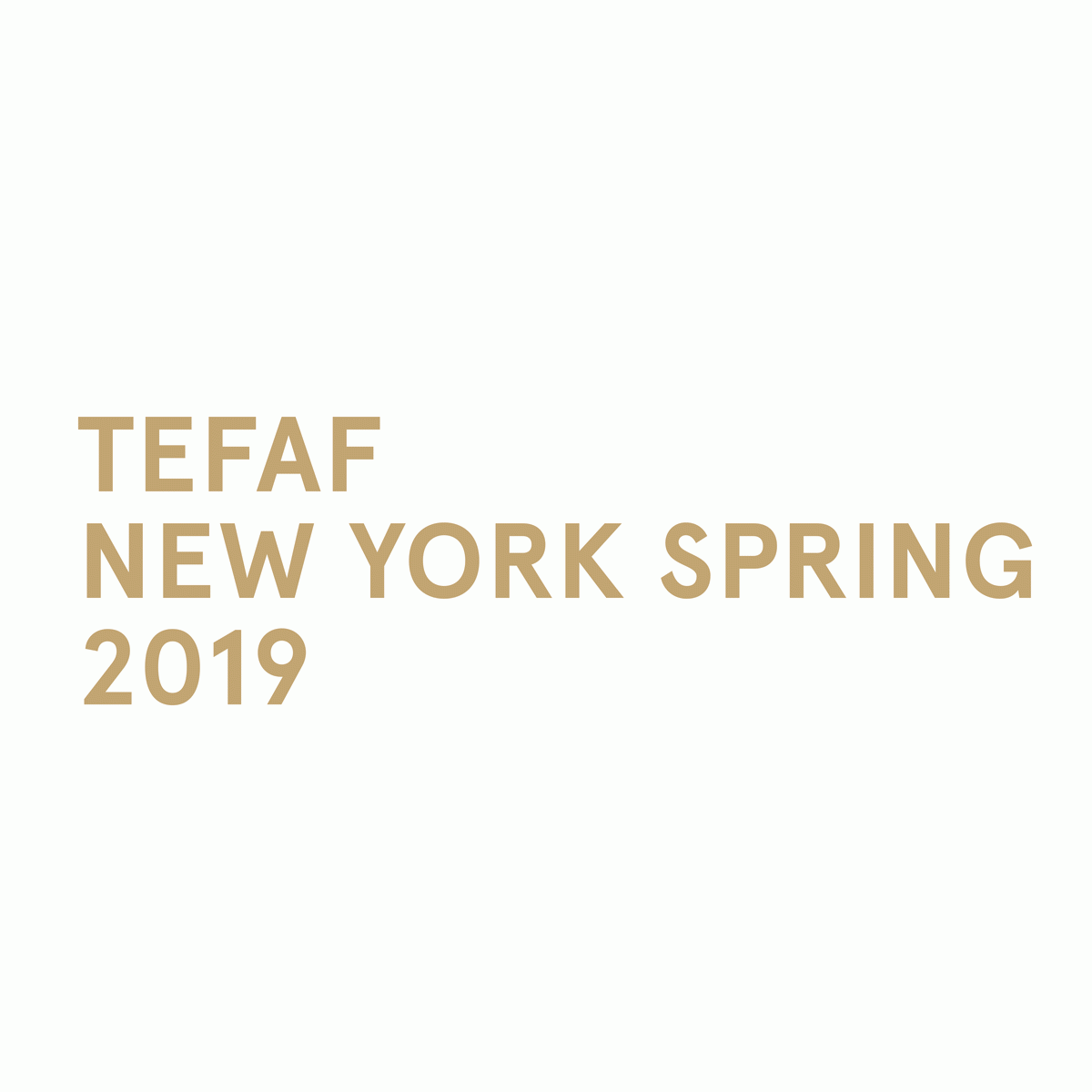 Park Avenue Armory, 643 Park Avenue New York, 10065 NY, USA