Skip to main content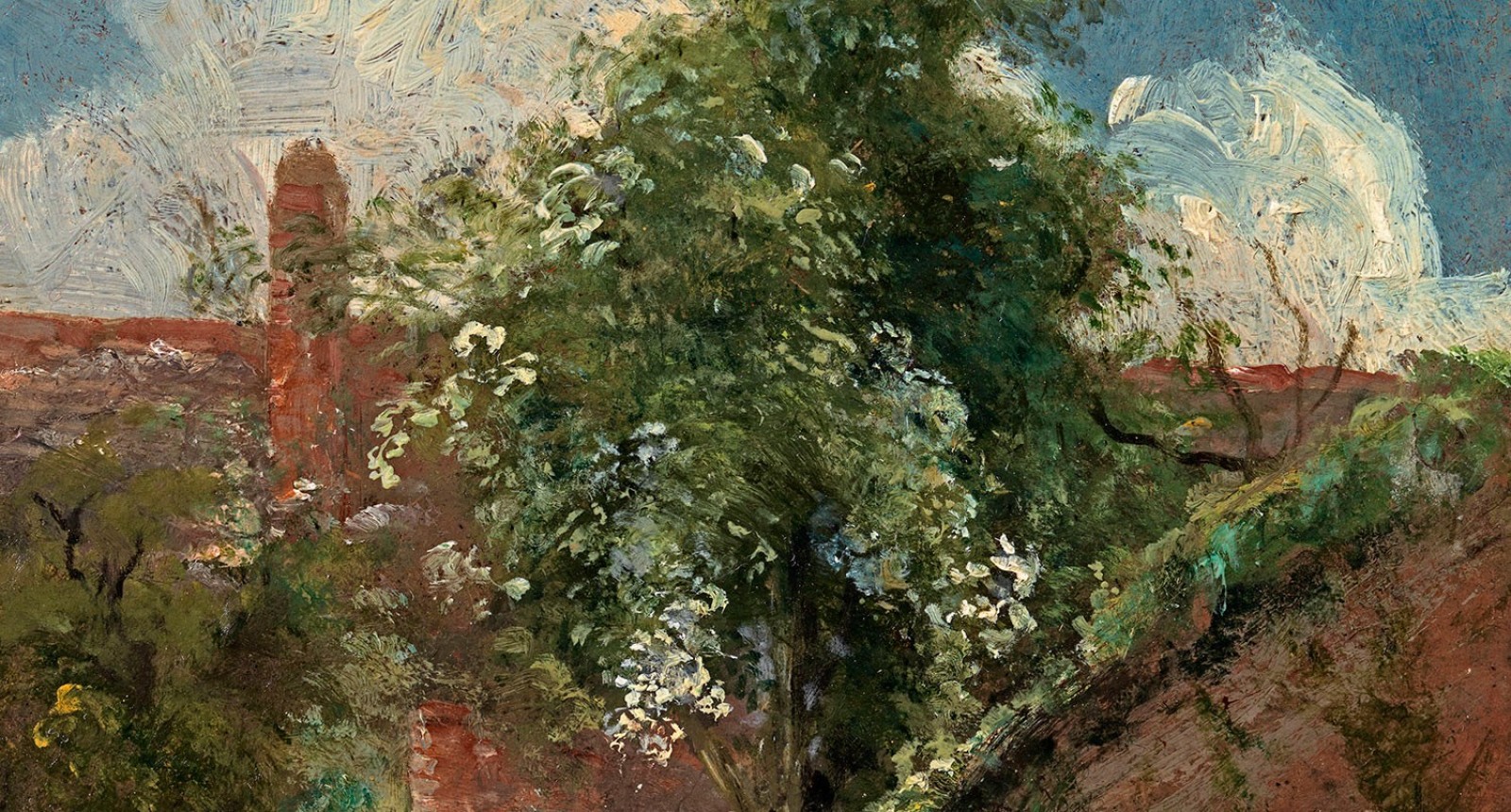 True to Nature and to Art
8 April 2020
Anyone who marvelled at the Fondation Custodia loan exhibition at TEFAF Maastricht in 2012 will be aware of the riches that it contains. Housed in the elegant, eighteenth century Hôtel Turgot in Paris, the Fondation owns an astonishing 7,000 Old Master drawings, 30,000 prints, 58,000 artists' letters and 600 paintings – and counting. It was the brainchild of Frits Lugt (1884-1970), a born collector who amassed his first cabinet of curiosities aged eight. Lugt worked for the auction house Frederik Muller before marriage to an heiress, Jacoba Klever, allowed him to devote his life to connoisseurship and scholarship.
Among the Fondation's holdings are drawings by Leonardo da Vinci, Raphael, Rubens and Dürer – and of course Rembrandt, upon whose work Lugt was an expert. His fascination was with sketches – the first flash of inspiration which tells us so much about the mysterious process of creativity. The Fondation recently acquired John Constable's oil on millboard View from the back of a terrace of houses in Hampstead, with an elder tree, c.1821-22, from Richard Green. From 1819 to 1834 the Constable family spent summers in Hampstead, where the air was purer than in their central London base. Constable was exhilarated by the panoramas of scudding clouds and the winding lanes of the village, capturing them in rapid, plein-air oil sketches such as this one. This little painting shows the intensity of his vision and his extraordinarily sophisticated brushwork. The solid cumulus clouds are executed in creamy impasto, while the delicate umbels of the elder flowers are applied with flickering touches as they tremble in the summer breeze.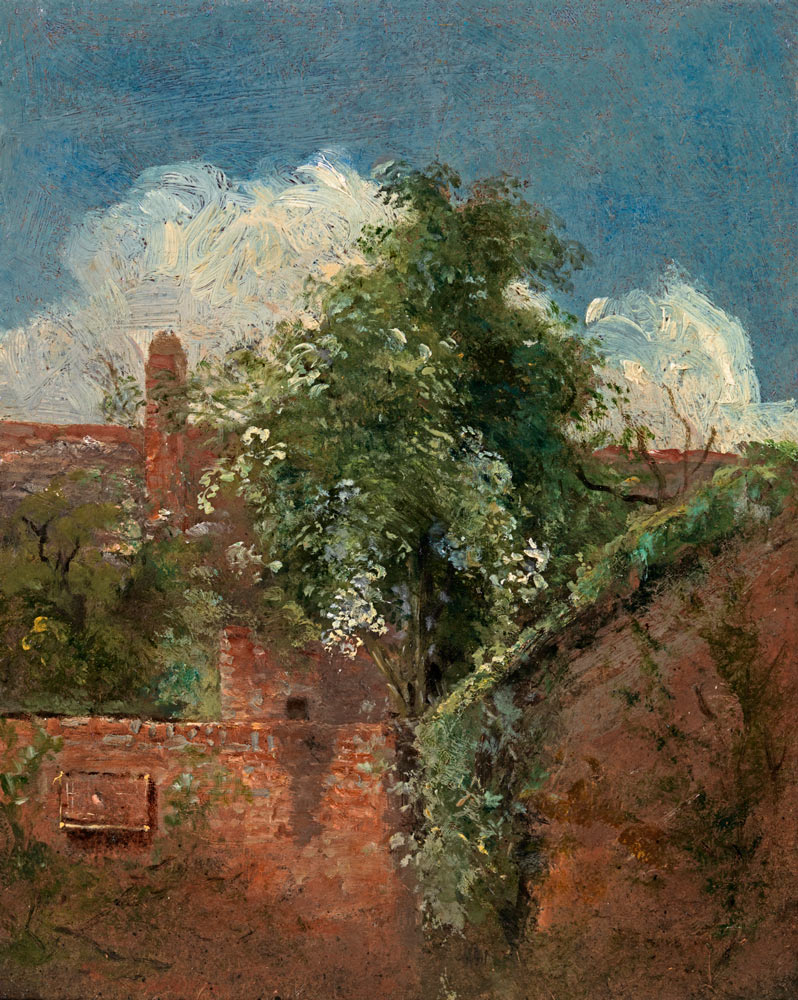 John Constable, View from the back of a terrace of houses in Hampstead, c.1821-22. Oil on millboard: 7 x 5 ½ in / 17.8 x 14 cm.
Copyright: Fondation Custodia, Collection Frits Lugt, Paris.
The Constable joins the Fondation Custodia's collection of plein-air oil sketches by artists such as Pierre-Henri de Valenciennes, Jean-Baptiste-Camille Corot and Thomas Jones. They were inspired by the late eighteenth and early nineteenth century desire of artists to engage directly with nature, quickly recording changing effects, in which Constable was to play so crucial a part. The Fondation has a growing collection of works by British artists, including Richard Wilson, Richard Parkes Bonington, Joseph Severn, Francis Danby, Augustus Egg and Samuel Palmer.
Some of these plein-air oil sketches are part of a show jointly organized by the Fondation Custodia, the National Gallery of Art, Washington DC and the Fitzwilliam Museum, Cambridge, True to Nature. Open-air Painting 1780-1870. The exhibition is naturally on hold, but the excellent catalogue of the same name is available from Paul Holberton Publishing at £45 (www.paulholberton.com).
Meanwhile, indulge in the full range of the Fondation Custodia's Italian drawings at www.fondationcustodia.fr (with the rest of the collection in the pipeline).