Skip to main content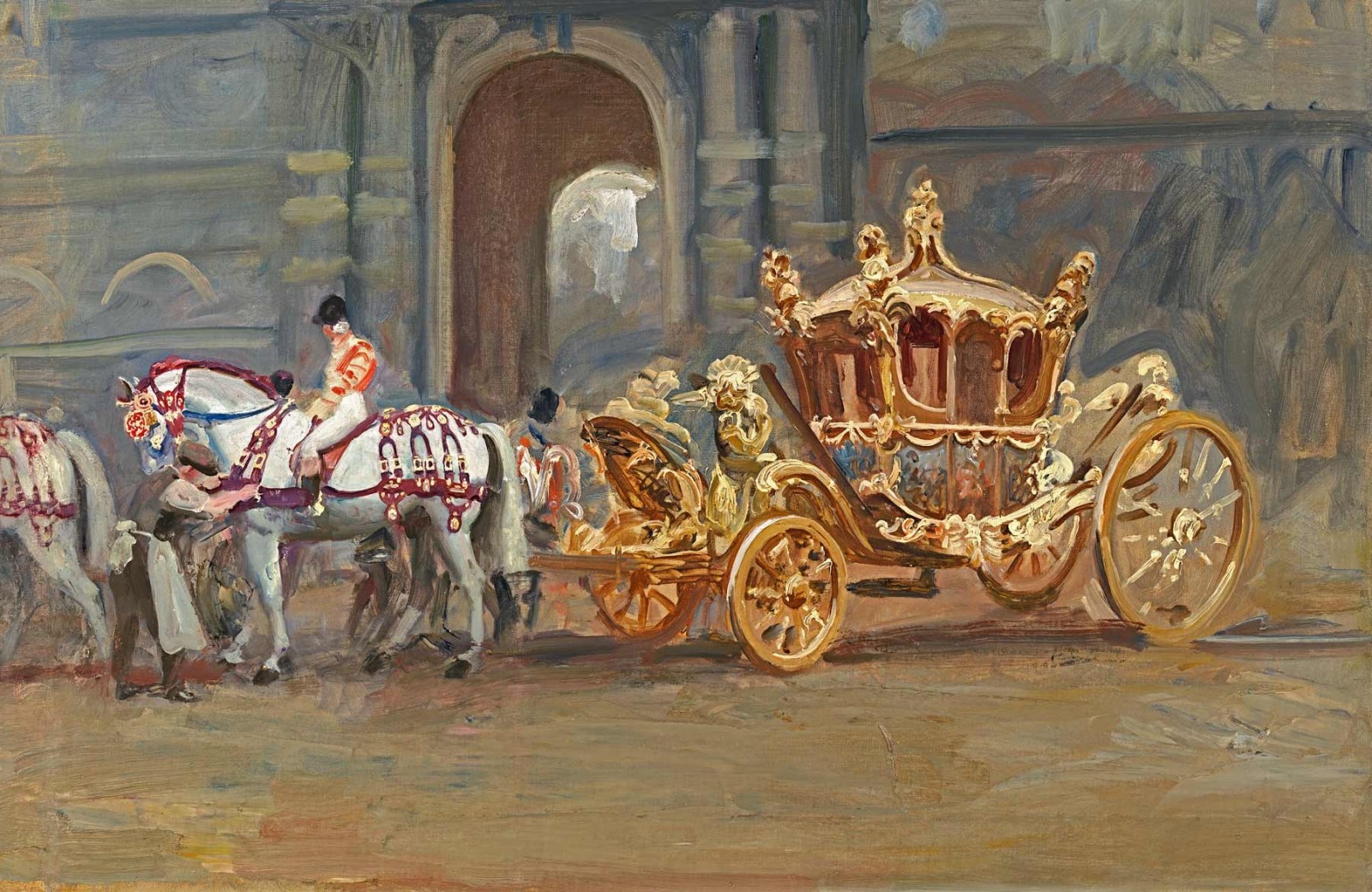 Congratulations to Her Majesty Queen Elizabeth II on Her Platinum Jubilee
1 June 2022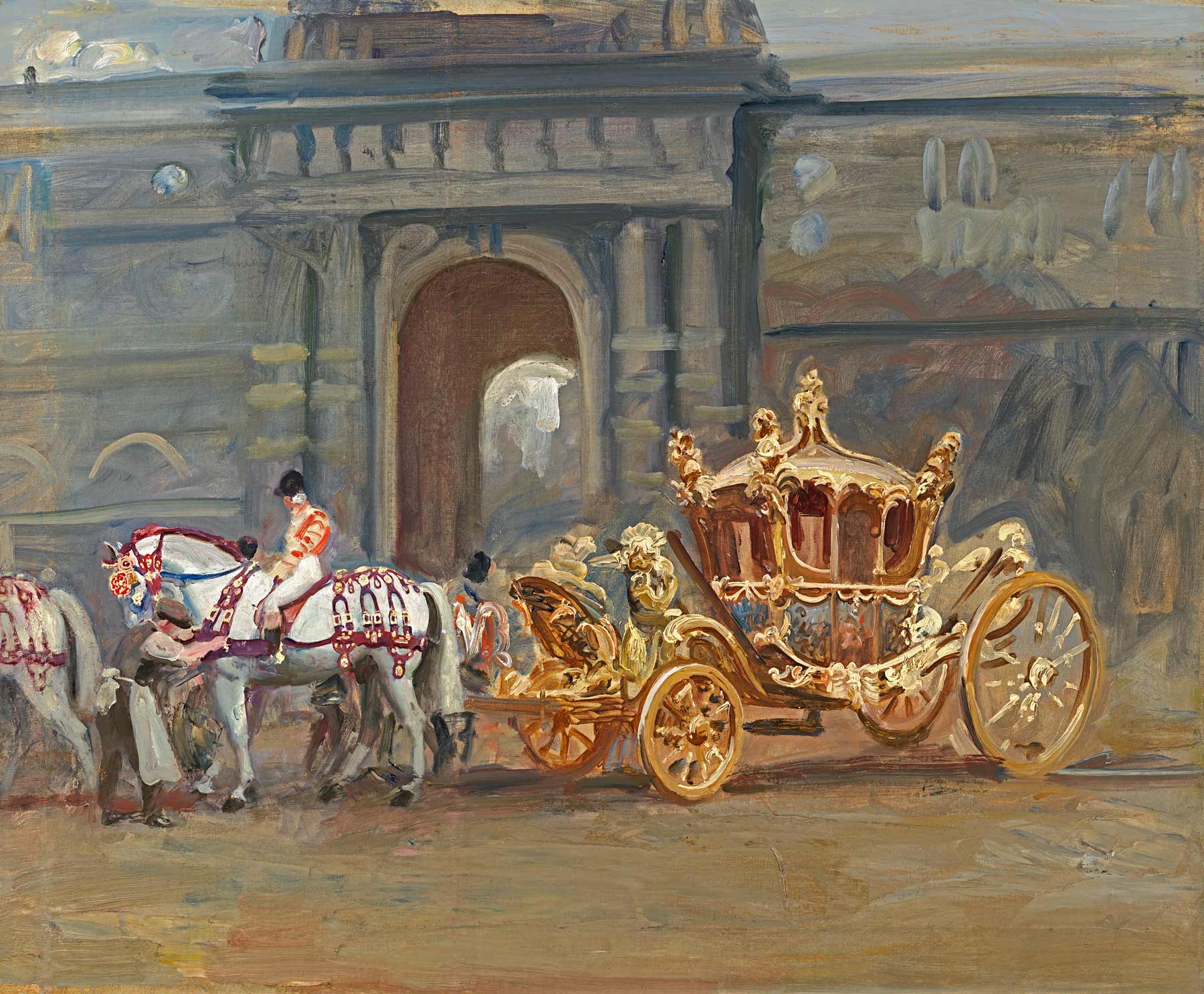 On 2nd June 1953 Queen Elizabeth II travelled in the Gold State Coach to be crowned in Westminster Abbey.
This work by Sir Alfred Munnings depicts The Gold State Coach at the Royal Mews, Buckingham Palace. It is related to a planned painting of Edward VIII's Coronation Procession, never executed by Munnings because of Edward's Abdication in 1936. The artist delights in the rococo exuberance of the coach, commissioned by George III in 1762 and used for every Coronation since that of George IV in 1821. Built by Samuel Butler, it has painted door panels by Giovanni Battista Cipriani. The roof is surmounted by three cherubs representing the genii of England, Scotland and Ireland, supporting the Royal Crown and holding the Sceptre, the Sword of State and the Ensign of Knighthood. The coach is pulled by eight Windsor Greys, managed by four postillions. Munnings meticulously defines the red Morocco leather harness and gilt buckles of the greys and the scarlet-and-gold uniform of the postillion, captivated by every element of royal pomp and circumstance.
With their shared love of all things equestrian, it is unsurprising that Alfred Munnings was drawn into the orbit of the Royal Family. He painted Royal events through four reigns, including the Ascot Procession for Queen Mary and Queen Elizabeth II with her racehorse Aureole.
Watch our video on the life of Sir Alfred Munnings below.