Skip to main content
Richard Green Gallery is excited to be returning to our first American fair for nearly three years. We will be exhibiting at the prestigious Winter Show, a fixture of the New York social calendar since 1954, with a group of paintings spanning from the 1590s to the 1930s.
The selection of flowerpieces includes a delicate Still life of roses, irises, jasmine and other flowers by the Antwerp Jesuit priest Daniel Seghers (1590-1661), painted in the 1640s. Seghers had an international reputation; his paintings were used as diplomatic gifts, often to Protestant rulers, as a subtle reminder of the cultural sophistication of the Catholic church. There is a joy and innocence about his depiction of flowers, for Seghers an expression of the glory of Creation. Lusciously painted, his blooms twist in space, standing against a dark background in dewy perfection.
Antwerp-born Jan Frans van Dael (1764-1840) stands in the great tradition of Netherlandish flower painters. He spent most of his career in Paris, a city which appreciated the extreme refinement and realism of his depiction of flowers. Still life of poppies, a tulip, hollyhocks and other flowers in a terracotta vase, c.1830, shows an abundance of different species in rainbow colours, a reflection of the fashions in horticulture in the nineteenth century.
Sir Alfred Munnings's (1878-1959) The Gold State Coach at the Royal Mews, c.1936, relates to the commission of a painting of Edward VIII's Coronation Procession, never completed as Edward abdicated after a few months to marry American divorcée Wallis Simpson. The Gold State Coach explores a crucial aspect of the Coronation – the rococo coach made for George III and used in every Coronation since George IV's. The painting brims with Munnings's bravura brushwork, his deep understanding of the ceremonial at the heart of British Royal life, and his genius for portraying the relationship between man and horse.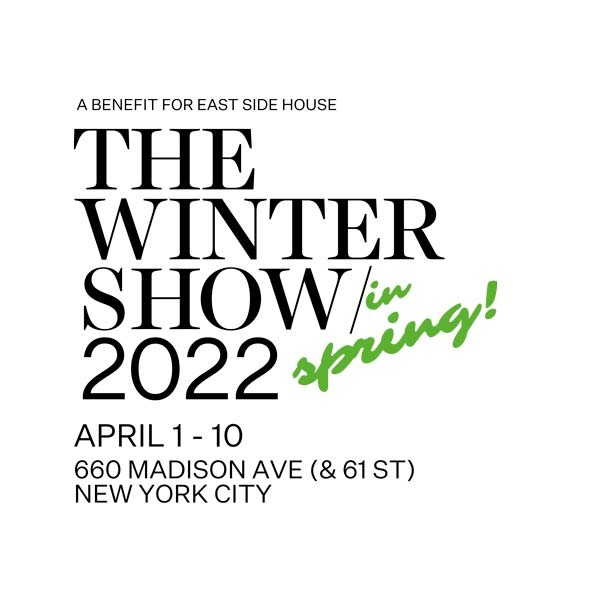 660 Madison Ave, New York City