Skip to main content
Frieze Masters, always an exciting event of the autumn London calendar, will be held online this year. Richard Green Gallery is delighted to introduce a vibrant array of works spanning from Impressionism and Post-Impressionism to Modernism and Abstraction, which will also be on view in our 33 New Bond Street and 147 New Bond Street galleries. We will present special features on LS Lowry, whose wry and sympathetic view of human life has made his work beloved, and Ivon Hitchens, who expresses his deep love of the English countryside through the prism of abstraction.
The group of six works by LS Lowry encompasses the breadth of his oeuvre. His seaside subjects, portraits, industrial townscapes, small family groups, works on paper and studies of the human condition are especially resonant in an era when we are all thinking about community and distance, loneliness and togetherness. In The cross-roads, 1952, people are like scurrying ants, dwarfed by warehouses and factory chimneys, but each with their own dreams and preoccupations. Ladies and gentlemen, 1953, presents a comically solemn political meeting or lecture. Children on the beach, 1965, stride confidently along, revelling in the light and air, halfway through a decade that celebrated youth.
Ivon Hitchens transformed the fields and forests of his Sussex home into shimmering slicks and stripes of colour that hover between representation and abstraction. River at Avington No.1, 1965, and Monument in a forest, 1973, play on the edge of topography and memory, brushstrokes lusciously bleeding across his characteristically panoramic canvases. A rare Hitchens nude, Figure in shade No.2, 1959, likewise uses bold swathes of colour to conjure up a setting and a mood.
Albert Marquet's Porquerolles, après-midi d'été, 1939, captures the intense light of the South of France in a painting of powerful individuality. Marquet was one of the Fauves ('Wild Beasts') who stunned the French art Establishment at the beginning of the twentieth century with their bold use of colour, a theme which endured throughout his career.
Perfect for a London fair is Sir John Lavery's Hyde Park Corner, 29th November 1934 (The wedding of HRH Prince George and HRH Princess Marina of Greece and Denmark). Lavery evokes a foggy day and the pomp of a Royal wedding with brilliant, flickering brushwork; the unusual, high viewpoint lends energy to the scene.
Twentieth century British art has been remarkable for the way in which artists have responded with subtlety and individualism to European Modernism. Christopher Nevinson's The apple orchard – Bath Road, c.1926, shows him moving away from the spiky, Futurist-influenced manner of his First World War paintings into a rediscovery of the healing power of nature. His palette and brushwork have a Post-Impressionist gentleness, but his awareness of patterns and picture surface is Modernist in spirit.
Ben Nicholson painted 1945 (still life) after he fled Hampstead and German air raids for the timeless landscape of Cornwall in 1939. The textures of sandy beaches and shingle, the springy clifftop greens and the shifting blue shades of the sea are all present in this vivid still life, which combines geometric abstraction with the essence of objects in the profiles of a chalice and jug.
William Scott's Poem for a jug no.19, 1980, likewise incorporates an austerely beautiful domestic object in a mediation on space, colour and line. The Poem for a jug series of paintings took its title from John Keats's Ode on a Grecian Urn (1819). The poem begins 'Thou still unravish'd bride of quietness' and ends with the famous lines 'Beauty is truth, truth beauty' – a suitable echo for Scott's serene, enigmatic art.
Also included in our Frieze Masters selection are works by Eugène Boudin, Henri Le Sidaner, Marc Chagall, Achille Laugé, George Leslie Hunter, Henry Moore, Barbara Hepworth and Patrick Heron.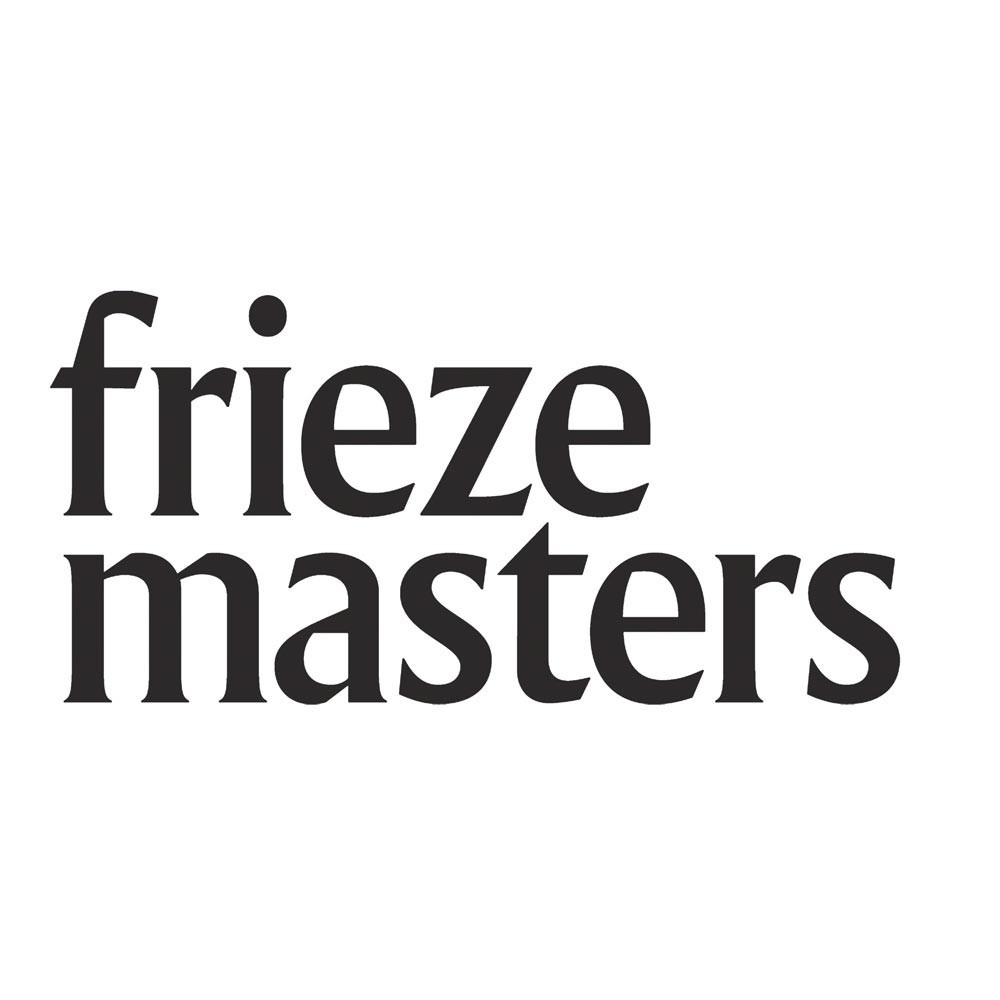 33 New Bond Street, London W1S 2RS